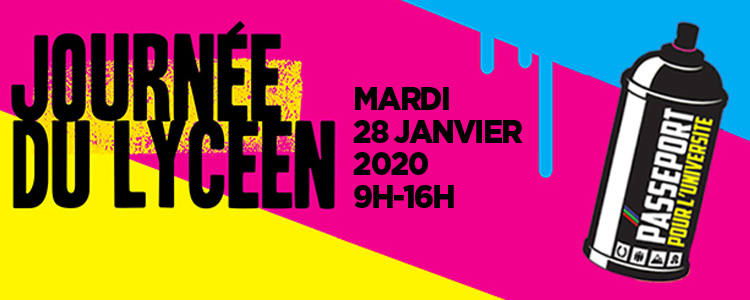 Succeeding at university is first of all to succeed in one's orientation!
The "Journée du Lycéen", co-organized with the universities of the Grenoble academy, piloted at the Université Savoie Mont Blanc (USMB) by the Communications Department, is one of the year's flagship events set up to promote the orientation and reception of students at the university.
This year, it will take place on Tuesday, January 28, 2020, from 9:00 a.m. to 4:00 p.m. on the Bourget-du-Lac university estate.
More than 2,800 high school students from 34 institutions are expected to learn about the courses on offer, meet and exchange with teachers and students, and discover student life on campus.
find out more