The Student Life and Campus Department of the Université Savoie Mont Blanc answers students' questions about practical, associative and cultural life on campus.
                 To contact the Student Life and Campus Service:
04 79 75 94 15 / service.vie-etudiante@univ-smb.fr
The SVEC team
ANNECY CAMPUS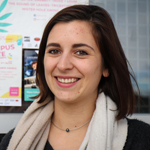 Rachel Bouvier - Annecy Campus Facilitator
J'ai 26 ans, je suis originaire de Paris et adoptée par les montagnes depuis 2014 (Grenoble d'abord et maintenant Annecy). Mon parcours est assez varié : j'ai commencé mes études par une double licence histoire-italien, j'ai continué sur un master en management de l'innovation et finalement, je me suis spécialisée dans la gestion de projet de l'économie sociale et solidaire. J'ai effectué un volontariat en service civique et j'ai travaillé dans plusieurs associations, notamment dans le domaine de la formation. J'ai été recrutée à l'USMB en février 2019 comme animatrice de vie étudiante et de campus sur Annecy et j'ai hâte de travailler avec les étudiants pour dynamiser la vie du campus.
JACOB-BELLECOMBETTE CAMPUS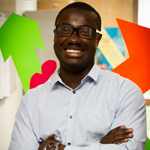 Amanyle Mathias Mane - Jacob-Bellecombette campus facilitator
Originally from Senegal and a geographer by training, I have been working at USMB since 2008. First as a student and then as a staff member, I have had enriching experiences over the years. Accompanying our students in initiatives is an undeniable source of satisfaction for me. I want to contribute more, through my energy and experience, to student life in order to allow students to develop more fully in their academic career.
BOURGET-DU-LAC CAMPUS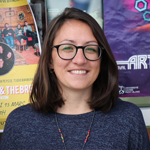 Aurélie Tavel - Animator of the Bourget-du-Lac campus
Born in the mountains, in a small village between Grenoble and Chambéry, I studied between Grenoble and Aix-en-Provence, and I must say that the years I spent at university were the most enriching! They have allowed me to train professionally and to get to know myself better on a personal level. I started with a LEA degree and continued with a master's degree in cultural & solidarity project management. Invested in a student association focused on international solidarity during my master's degree, I chose to maintain this commitment by working later in various associations in France and abroad. Today, I am delighted to be able to put my knowledge at your service to guide you in your associative projects and your student life, with one objective: to make this experience as formative for you as it has been for me!