A local restaurant
There are many restaurant options around campus, however, the options offered by the university restaurants (RU) managed by the Crous Grenoble Alpes, remain the best value for money near your classrooms.
Traditional catering
A full meal including a starter, a main course and a cheese or dessert is offered at lunchtime in all restaurants for 3.30 euros.
Diversified catering
Pizzas, grills, daily specials, sandwiches, pastries, salads, at lower prices than elsewhere are offered in some restaurants and in all cafeterias.
The Fast Food
Lunch formula (sandwich, drink, yoghurt or fruit) and a breakfast formula (a hot drink, a croissant, bread - butter - jam, orange juice).
ANNECY CAMPUS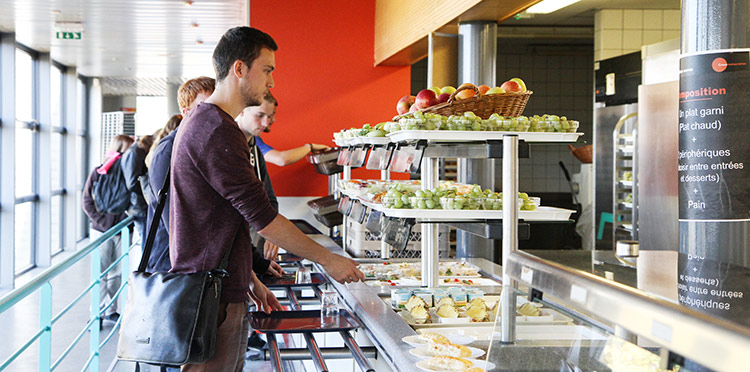 BOURGET DU LAC CAMPUS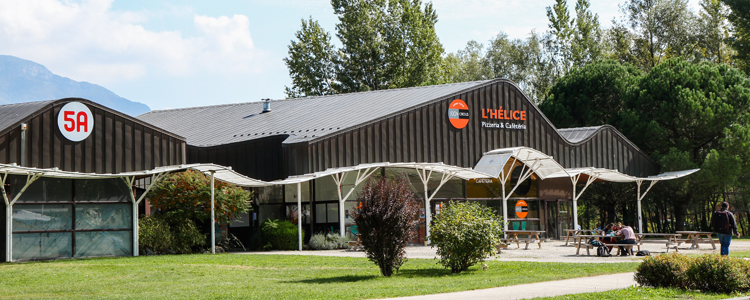 CHAMBÉRY/JACOB CAMPUS
RU de Jacob-Bellecombette : 17 rue du Chaney 73 000 Jacob-Bellecombette - Telephone: 04 79 69 55 62
Cafeteria Jacob : Restaurant universitaire Jacob-Bellecombette 6 Rue du Chaney 73 000 Jacob-Bellecombette
Jacob café : 3 Rue Jean Baptiste Richard 73000 Jacob-Bellecombette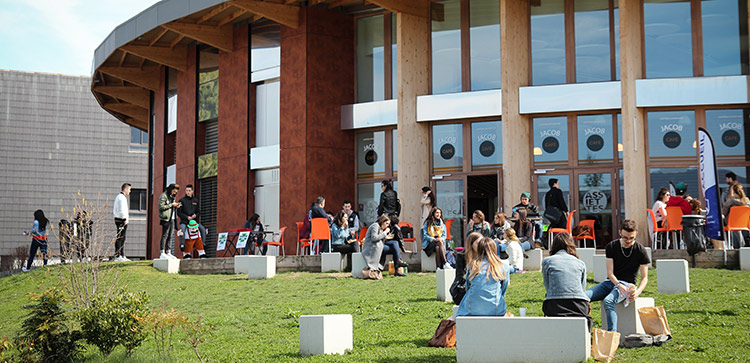 To know more about it