Collaborative workshop - "Sexist and sexual violence: identifying situations and knowing how to act" - Campus Bourget
January 9 / 5:30 pm

-

7

:00 pm

Free
The USMB proposes an original and essential workshop in the framework of the fight against sexist and sexual violence at the university.
Taking the form of a collaborative workshopthis time in small groups led by theassociation OSTARA will be based on exchange, discussion and listening in order to act on social representations related to sexism and sexual violence. It will also provide you with keys and concrete tools to act against sexist and sexual violence.
See you on January 9 from 5:30 pm to 7 pm in room 102 at the University Library of Le Bourget.
The workshop will also take place on January 17 on the Annecy campus and on January 18 on the Jacob-Bellecombette campus.
A workshop exclusively reserved for USMB students and students from the Institut de academics en Soins Infirmiers (IFSI) in Chambéry and Annecy. An action financed by the Contribution à la vie étudiante et de campus (CVEC), organized in the framework of the promotion of equality at the university.
ABOUT THE OSTARA ASSOCIATION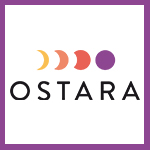 The OSTARA association, based in Annecy, welcomes women victims of all kinds of sexist and sexual violence in order to break their isolation, to support them, to help them to rebuild their lives and to find their equilibrium with the help of professionals. The association offers specialized, confidential, free support that is adapted to each individual. It is possible to come for individual appointments but also for discussion groups or collective workshops.
Website of the association : www.ostara-association.org
For more information, please contact Student and Campus Life Service (SVEC) - 04 79 75 94 15