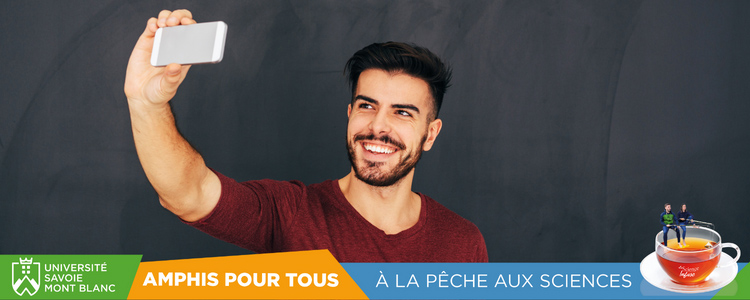 Tuesday, February 21Elodie KREDENS, lecturer at the Laboratoire Langages, Littératures, Sociétés, Études Transfrontalières et Internationales (LLSETI), invites you to a conference "Love 2.0: the (re)presentation of oneself on dating websites".. The conference will be held at 6pm at the presidency of the USMBrue Marcoz, in Chambéry.
ABOUT THE CONFERENCE
With the development of the Internet, dating has moved from the real world to the digital world in an unprecedented way. Today, the online dating market is considerable: 1 out of 3 French people are registered on a website in 2020! Although there are many different platforms and applications, they all have a common denominator: the creation of a profile. The user must create a sort of "showcase" of himself or herself to encourage connections with others. What are the strategies used to present oneself? What to share or not to share? What photographs should be taken? Is a profile a simple presentation or already a representation of oneself? By analyzing several researches in information and communication sciences as well as in sociology, we will grasp the stakes and the logics of the construction of the digital identity in a context of seduction.
THIRST FOR SCIENCE?
Every year, our scientific experts leave their laboratories to share their knowledge with you! Thanks to the "Amphis pour Tous" series of conferences, you can learn about science all year long!
- Download the 2022-2023 Amphitheatre for All program (pdf - 2 Mo)
- Watch the conferences of the last seasons on video