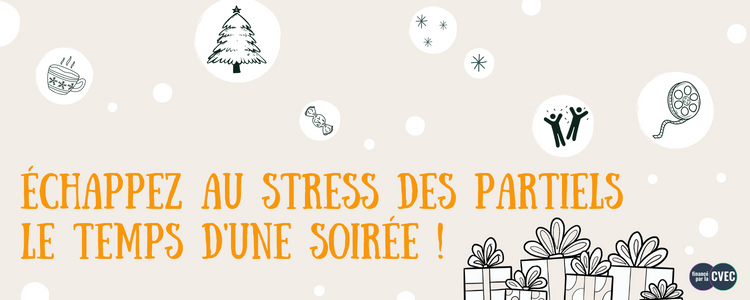 OnThursday, December 15, the Student Life Relay students invite you to a Christmas-themed evening designed especially for you! Come and relax in the warmth and meet other student elves between 5pm and 7pm in the Agora of building 6 - EVE . A friendly and festive evening not to be missed!
On the program: tasting of hot chocolates and papillotes, screening of the documentary "Who wants to kill Santa Claus", chatting and... exchanging gifts!
The ERVEs are organizing a Secret Santa for all those who wish to participate. Do you want to participate? We suggest you to come with a small gift of a maximum value of 5€, bought or made. You will be able to put it in the hood installed in the room and it will be randomly drawn and redistributed to another elf participating in the Secret Santa.
All that's left to do is to dress up in your best Christmas sweater to be completely in the mood!
Space is limited, so don't wait to sign up.

Contact: Student and Campus Life Service