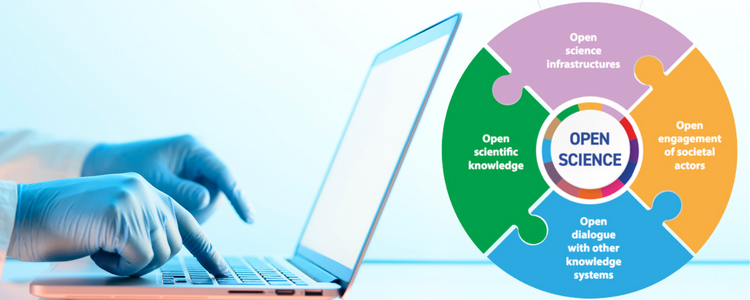 Open Science refers to the unfettered dissemination of the results, methods and products of scientific research. In short, open science is about making research results "as accessible as possible and as closed as necessary". Creative Commons, Open science, Open data: if the terms may be familiar to you, their meaning and applications may remain unclear.
To find out more about Open Science, go to the University Library (BU) of Bourget-du-Lac from October 24 to November 4 to discover the exhibition "Can science be closed and open at the same time?designed by the SCD of the University Paris Diderot. This exhibition is part of theInternational Open Access Week 2022.
The exhibition will also be installed on the Jacob-Bellecombette campus from November 8 to 18, and on the Annecy campus from November 21 to December 3, 2022.
And for those who want more information, please contact your BU teams!
INTERNATIONAL OPEN ACCESS WEEK : WHAT IS IT ?
Open Access Week is an invaluable opportunity to connect the global momentum for open knowledge sharing with the advancement of policy change and the importance of social issues that affect people around the world. The event is celebrated by individuals, institutions, and organizations from around the world, and its organization is guided by a global advisory committee.
Chosen by the Open Access Week Advisory Committee, this year's theme is an opportunity to come together, take action, and raise awareness about how open access enables climate justice. This year's focus on climate justice aims to encourage connection and collaboration between the climate movement and the international open community. Sharing knowledge is a right, and addressing the climate crisis requires the rapid exchange of knowledge across geographic, economic and disciplinary boundaries.