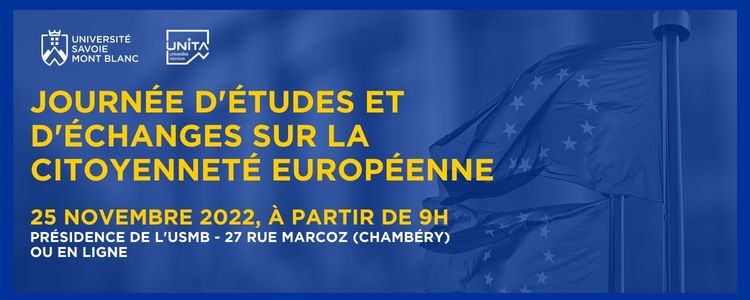 Are you interested in the subject of Europe and European citizenship? Meet us on 25 November 2022 for the Study Day on European Citizenship which will take place from 9 am to 5:15 pm at the Presidency of theuniversité Savoie Mont Blanc (USMB).
Led by a dozen specialists from the USMB and otherUNITA member universities, the Study Day will offer reflections on European citizenship, but also on the history of European construction, European law, the crisis of the rule of law, fundamental rights, the environment, migration, etc.
Discover the complete program and register now!
Unable to come to Chambéry? The event will also be broadcasted live, you just have to register to receive the broadcast link.