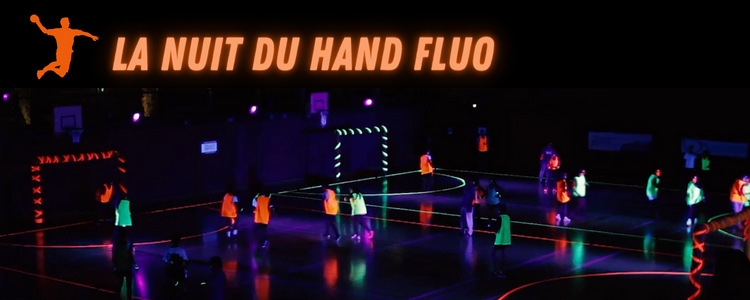 Come and challenge other teams during a friendly and fluorescent evening at the Fluorescent Handball Night ! The sports association of the USMB (ASUSMB) invites you on Thursday December 8th on the on the campus of Bourget-du-Lac in the Emile Allais gymnasium (building 1) at 6pm. To participate in the tournament, nothing could be simpler: compose your team of 4 to 6 players and register online ( registration opening soon) . No losers, rewards are provided for all teams!
The make-up and the fluorescent chasubles are provided, just come with your energy and your good mood! Other activities and animations will also be proposed during the evening, and a buffet will allow you to eat on the spot.
Rates :
- USMB students who are not FFSU members: 7€.
- USMB students with a FFSU license : 5
THE ASUSMB ASSOCIATION
The USMB Sports Association (ASUSMB) is an association that allows students to participate in competitions organized by the French Federation of University Sports (FFSU). Throughout the year, in collaboration with the sports department, the ASUSMB offers activities that combine sports and team spirit: volleyball night, night bullfight, badminton night, basketball tournament, night trail, etc. These events are open to all and help to energize student life on campus.
Contact : Sports Department