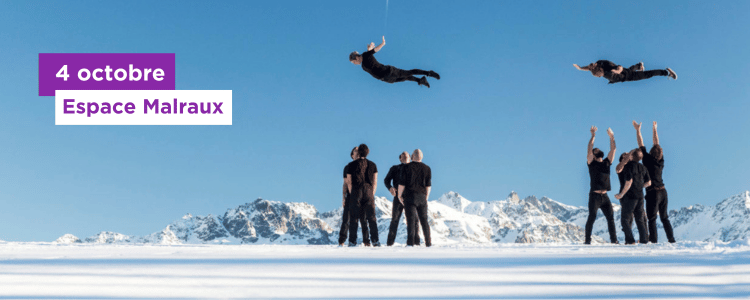 Thanks to its partnership withEspace Malraux Scène Nationale (Chambéry)the USMB offers free or discounted tickets to shows throughout the year! Wednesday, October 4 at 8pmthe university invites you to attend the Möbius" circus show. Free tickets are available, reserved exclusively for USMB students and students from the Institut de academics en Soins Infirmiers (IFSI) in Chambéry and Annecy. Funded by the Contribution à la vie étudiante et de campus (CVEC).
I PARTICIPATE!
Interested in the event? Register easily by clicking on "I'm registering" at the top of this page and filling in all the required fields. You will then receive an e-mail confirming your registration. If you can no longer come to the event, please unsubscribe using the link in the e-mail. Your unsubscription is important as it will free up a place for other students interested in attending this performance.
ABOUT THE SHOW
Get ready for a dizzying flight, as Compagnie XY returns to Malraux with its latest show, Möbius! With their credo of "doing things together", the 19 acrobatic aerialists explore the frontiers of acrobatics, taking their inspiration from starling flights: ballets of hundreds of birds so dense they eclipse the sun for an instant... The stage, an infinite sky, empties and fills up in dazzling flashes, with a moving light that multiplies the shadows. Möbius is an ode to life that will give you the illusion of having wings.
For further information, please contact Service Vie Étudiante et de Campus (SVEC) - 04 79 75 94 15