Want to explore the region? Discover the lakes and mountains of the Savoie Mont-Blanc region with the USMB Sports Service (SDS)! On Saturday, November 19th, the Sports Service (SDS) will take you hiking in the Bauges massif to discover the Margériaz ridge, a peak located in the center of the bucolic massif. Composed of a long ridge route, this hike offers beautiful views of the Bauges and Chartreuse massifs.
Starting from the hamlet of Thorméroz, we will start gradually on carriage roads that we will then leave to take the path that goes up to the Col de la Verne (1653 m). The itinerary then passes on the Margériaz ridges, to go down by the cave of the Trou de l'Agneau to the Plainpalais pass. This passage has been known and used for a long time. It is even said that shepherds used to carry their lambs on their shoulders, hence the name!
To register it's simple, go to your sport space from November 7th.
Attention: places are limited, do not wait to register!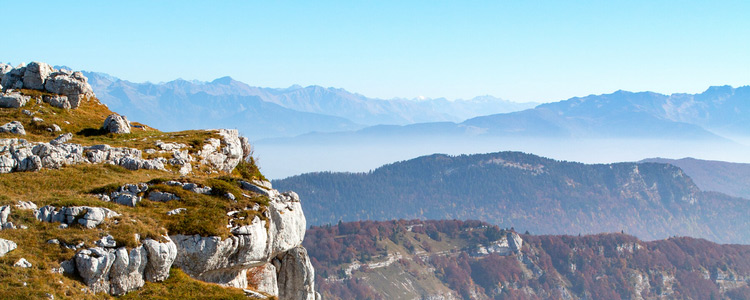 Practical information
- Level : Very good walker - 11km/1100m of positive difference in altitude and steep passage at the Trou de l'agneau (rocks to climb).
- Price of the outing: 10€ (including transportation and supervision)
- Departure: 7:30 am from the entrance A of the Jacob-Bellecombette campus or 7:15 am in front of the BU in Annecy (only 8 places for the departure from Annecy).
- Please bring : good walking shoes, backpack, water, picnic, sun cream, cap and sunglasses.
Contact : Gwenael Masson Schaeffer