Cross-country skiing course in Bessans
February 4 / 7 h 00 min

-

February 5 / 17 h 30 min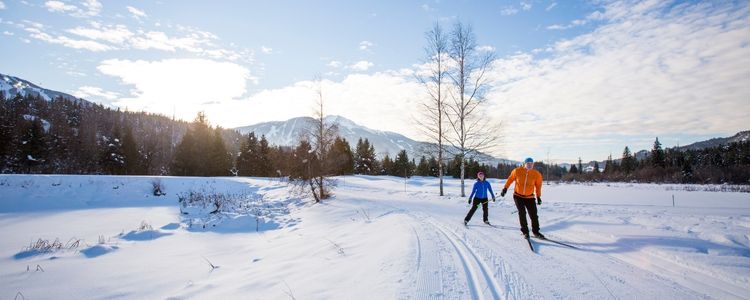 The USMB Sports Department will take you to Bessans, on the slopes of the Haute Maurienne Nordic ski area, for a cross-country skiing course on February 4th and 5th. Whether you are a beginner or an experienced skier, come and enjoy a friendly and sporty moment during the weekend! The course will be based on lessons, advice and group skiing and will allow you to progress on the slopes.
You prefer the speed of the slopes? The Sports Department also offers downhill skiing courses. This year's sessions are already full, but we'll let you know as soon as new dates become available!
PRACTICAL INFORMATION
The departure will be on Saturday, February 4 from the Annecy campus at 7am and Jacob campus at 7:30 am. Be on time or the bus will leave without you! The return will be on Sunday at the end of the day.
Price = 50€ : including transportation, supervision, packages, accommodation + equipment rental. Plan your lunch and snacks for the greediest.
Registration on the sports service website from your sport space
Contact: Gwenael Masson-Schaeffer