You have difficulties related to your social, financial, health, digital or other situation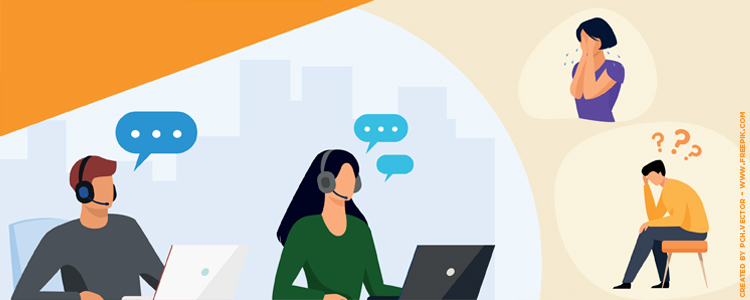 Psychological support and health advice
Personal difficulties, low morale, exhaustion, stress, anxiety, tension, depression... Numerous mechanisms are deployed to offer you psychological support.
Support Platform - Contact Form
" * " indicates required fields
Making a report
Fully committed to the fight against all types of violence (gender-based or sexual violence, moral harassment, discrimination),université Savoie Mont Blanc has set up a secure and confidential reporting platform: univ-smb.signalement.net
This tool ensures a reliable and secure process to facilitate the collection, handling and processing of alerts.
[Learn more about how the reporting platform works]
With the support of the Auvergne-Rhône-Alpes region
Digital divide situation
You are in a digital divide situation and you need computer equipment (loan of PC and/or 4G internet key) for your studies?
Several options according to your needs:
Needa PC to tide you over for a short time (from a few hours to 31 days)? Visit your campus library to request a short loan.
Needa PC loan for the year? Make an appointment with the social worker in your field to review your situation
Contact the social worker
Needa 4G internet key loan to tide you over (1 month loan, renewable once)? Contact the university's support platform: soutien.etudiant@univ-smb.fr
I don't know who to contact
Not sure who to contact? Need help finding your campus contact?
Only one number to call: 04 79 75 94 15 from Monday to Friday from 8h30-12h
An email: soutien.etudiant@univ-smb.fr
In order to facilitate your application, you must indicate: your name/first name/campus/academics/phone number.

National numbers
In addition, we remind you that the following national numbers are also operational to provide assistance:
in case of an urgent health problem: call 15
in case of "malaise": the number 0800 130 000
in case of social or financial difficulties: N° 0806 000 278