The personal development of the student is an essential aspect for the success of the curriculum. At IUT Annecy, we study... but not only! Students benefit from an exceptional living environment and a very rich student life. They have the opportunity to get involved in a student union, an association on the Annecy campus or simply to take part in the sports and cultural activities offered.
To get the academic year off to a good start and find out all you need to know about life on the Annecy Campus, download the USMB student guide:
an exceptional environment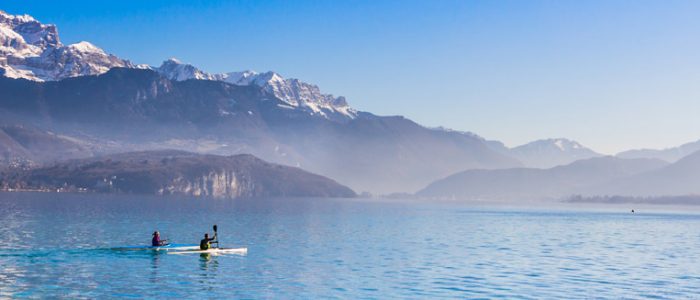 IUT students benefit from the many advantages offered by the university campus, as well asa privileged location. Situated at the foot of the mountains, the IUT overlooks Lake Annecy, making it an exceptional location.
The town ofAnnecy boasts an ideal setting for winter and summer sports and leisure activities, thanks to the lake and nearby mountains. In addition to sporting activities, you can also take advantage of the many cultural and leisure activities on offer in the surrounding area. It's in this exceptional setting that Annecy IUT students have the chance to study and enjoy the leisure activities offered by the town and region.
Associations - Students' Office (SO)
Each field of academics has a BDE. Their role is to animate student life, to encourage links between students and to help them develop within the IUT.
The IUT is also home to InterBDE, an association whose role is to create links between students in our 9 fields of study academics. Its members organize the famous "Gala de l'IUT", a major, unifying event for the school.
A major event in the life of IUT students
The Gala is one of Annecy IUT's biggest events.
For one evening, students and staff come together to enjoy this unique event in a prestigious setting. It's organized by members of the Inter BDE association. This team works hard all year round to bring this wonderful evening to life.