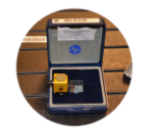 The structural platform in the "Margeriaz Hall" is designed to test the mechanical behaviour of structural elements on a scale of 0.4 to 1 and is equipped with several test benches. A horizontal test bench used to stress large parts in tension or compression and a gantry 3.15 m wide and 4 m high used for different types of tests, bending, shear, tension, compression.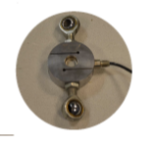 This equipment has been dimensioned so that deformations remain low up to 300 kN of force. They can be equipped with various instruments, including 2 electric jacks (120 kN each) and 1 hydraulic jack (300 kN), all three of which can be controlled in terms of force or displacement, depending on the needs of the test performed. The acquisition equipment also includes accelerometers and a high definition camera for image intercorrelation.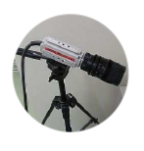 Displacement comparators are also used to check the validity of the image correlation and to control the security against possible instabilities (out-of-plane, tilting...).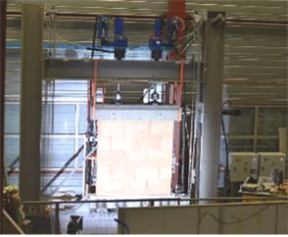 The whole system is controlled simultaneously by means of a central acquisition unit. This makes it possible, in particular, to link the non-linear behaviour obtained during loading to the appearance of localised defects in the structure under test by means of image correlation. This equipment is used to study the quasi-static and vibratory behaviour of masonry walls, both conventional and non-conventional materials, and of connections of reinforced concrete elements in particular.