The LOCIE (LabOratoire proCédés energIe bâtimEnt) is a joint research unit UMR 5271 - Université Savoie Mont Blanc and CNRS working in engineering and systems sciences. Its activities are resolutely oriented towards fields of application with high scientific, technological and societal stakes: sustainable building and energy. LOCIE is also an upstream research laboratory of the French National Solar Energy Institute (INES) located on the Savoie Technolac campus. LOCIE was created in 2002. In 2022, for its 20th anniversary, its original name no longer represented the laboratory's activities, so the LOCIE members decided to change the name of the laboratory without changing its acronym: LOCIE becomes 'LabOratoire proCédés energIe bâtimEnt'.
Its component is the school Polytech Annecy-Chambéry. For the academics doctoral school, LOCIE is attached to the doctoral school SIE (Sciences, Engineering, Environment, No 634).
Sectors
The LabOratoire proCédés energIe bâtimEnt (LOCIE) is based on a scientific diversity that covers three main sectors:
energy
the environment
the building
This translates into relative competences on :
process engineering,
energy, thermodynamics,
building thermics,
mechanics and materials.
In addition to this, we have methodological skills in design, modelling and optimisation.
Scientific Organization
The LOCIE is a laboratory of research which federates its activities around a single axis with strong societal stakes "Sustainable energy and building". It is the upstream laboratory of research representing the University of Savoie and the CNRS within the National Institute of Solar Energy INES.
The LOCIE operates as a single team, whose orientations are divided into 3 themes:
BASIS : Durable BAti: Structure and Envelope
STEP: Energy Systems and Processes
SITE: Systems and Buildings Integrated with the City and the Territories
Organization and life of the unit
The director relies on the LOCIE office which is composed of the scientific leaders of the themes and the unit manager. It meets monthly with a Laboratory CouncilThe Scientific Committee is composed of 13 members. It is accompanied by a Scientific CommitteeIt is accompanied by a Scientific Commission, open to all, where projects proposed by LOCIE members, scientific results and collaborations are presented. The Scientific Commission also allows for transverse prospective reflections, notably on sustainable development, experimental or digital cells: one to three annual meetings are intended for this purpose.
Strategic orientations are debated at general meetings. A scientific committee made up of external experts is consulted on the Unit's main orientations.
Meetings of all staff(General Assembly and annual seminar) are organised every year. They allow for a review of the year, joint discussion of the issues at stake, and presentation of upcoming deadlines.
Organizational chart of the LOCIE
Presentation
access the LOCIE presentation sheet (French and English versions)
Certification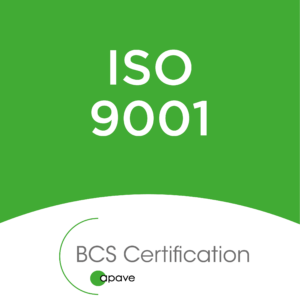 LOCIE has been ISO 9001 certified since 2021.
access to the Quality Manual