The Service Vie Étudiante et de Campus (SVEC) of the Université Savoie Mont Blanc answers students' questions about practical, associative and cultural life on campus.
To contact the Student Life and Campus Services:  04 79 75 94 15 / service.vie-etudiante@univ-smb.fr
To meet a member of the SVEC team:
Monday's Permanence at Thursday 9:00 am - 12:00 pm 2:00 pm - 4:30 pm and the Friday 9am - 12pm
Annecy campus: IAE building, office 105
Le Bourget Campus: EVE Building (office 11)
Jacob Campus: Building 20
Student Relay Students
INFORMATION RELAY
Are you new to the University of Savoie Mont Blanc?
Looking for answers about university life?
Do you need a contact person quickly?
Get the Student Information Relay (SIR) reflex for all your questions: etudiant.relais-information@univ-smb.fr
Want to learn more about the student information relay? Élodie presents her mission!
DIGITAL RELAY
Do you have questions about digital services and tools?
Having trouble accessing and navigating your digital work environment?
Need a boost in office automation?
Have the Student Digital Relay (ERN) reflex at the first need. They will accompany you all year long on these issues.
Find them in your 3 university libraries from Monday to Friday at lunchtime or at the end of the day, and on Saturday morning remotely.
You can also contact them by e-mail: etudiant.relais-numerique@univ-smb.fr
For more information: meet Theo who talks to you about his role as a digital relay student.
The SVEC team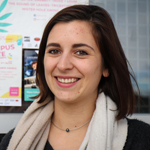 Rachel Bouvier - Annecy Campus Facilitator
I am originally from Paris and adopted by the mountains since 2014 (first Grenoble and now Annecy). My background is quite varied: I started my studies with a double bachelor's degree in history-Italian, I continued on a master's degree in innovation management and finally, I specialized in project management of the social and solidarity economy. I did a volunteer work in civic service and I worked in several associations, especially in the field of academics. I was recruited at USMB in February 2019 as a student life and campus life facilitator in Annecy and I look forward to working with students to energize campus life.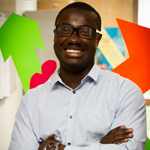 Amanyle Mathias Mane - Jacob-Bellecombette Campus Leader
Originally from Senegal and geographer of academics, I have been working at USMB since 2008. First as a student and then as a staff member, I have so far had enriching experiences throughout these years. Accompanying our students in initiatives is an undeniable source of satisfaction for me. I want to bring more, through my energy and experience, to student life in order to allow students to achieve greater fulfillment in their academic career.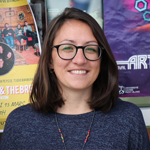 Aurélie Tavel - Bourget-du-Lac Campus Animator
Born in the mountains, I studied between Grenoble and Aix-en-Provence, and I must say that the years I spent at university were the most rewarding! They allowed me to train myself professionally and to get to know myself better on a personal level. I started with an LEA degree and continued with a master's degree in cultural & solidarity project management. Invested in a student association focused on international solidarity during my master's degree, I chose to keep this commitment alive by working afterwards in different associations in France and abroad. Today, I am delighted to be able to put my knowledge at your service to guide you in your associative projects and your student life, with one objective: to make this experience as formative for you as it has been for me!