---
Contact us, schedules, reception
Write to us: Université Savoie Mont Blanc - Student Health Service - BP 80439 - 74944 ANNECY LE VIEUX Cedex
Our mail : medecine.preventive-annecy@univ-smb.fr
How to find us : Entrance H of the IUT building :

access map
Opening hours of the secretariat: Every day from 8:00 am to 4:45 pm and on Friday from 8:00 am to 12:00 pm
Tel : 04 50 09 24 90
Write to us:Université Savoie Mont Blanc - Student Health Service - Building 12A - 73376 LE BOURGET DU LAC Cedex
Our email: medecine.preventive-bourget@univ-smb.fr
To find us : Building 12A : map access map
Opening of the secretariat :

Monday

,

Tuesday

,

Thursday

,

Friday

from 8h30 to 12h30 and from 13h30 to 16h30
Tel : 04 79 75 87 56

Write to us at: Université Savoie Mont Blanc - Service de santé étudiant - Bâtiment 12 - Jacob Bellecombette - BP 1104 - 73011 CHAMBERY Cedex
Our mail : medecine.preventive-jacob@univ-smb.fr
Opening of the secretariat : every day 9am/12pm - 1.30pm/5pm (4pm on Fridays), closed on Wednesday afternoon
Tel : 04 79 75 85 44
Make an appointment for your health
You need to make an appointment related to your health: the health appointment page is there to guide you.
---
Professionals at your service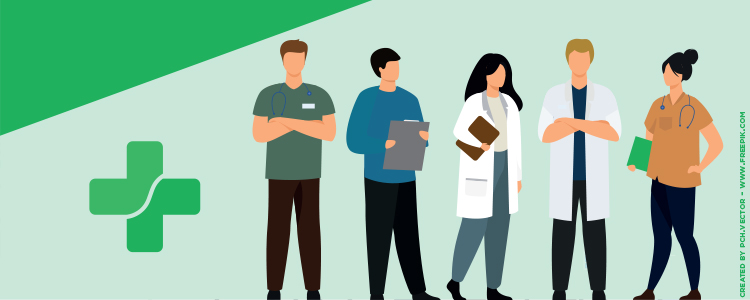 The Student Health Service, present on the 3 USMB campuses, offers free medical consultations to students registered at the USMB. Depending on their needs, students can consult a nurse, a doctor, a psychologist or a social worker. The confidentiality of these consultations is guaranteed by professional secrecy.
The student health service is not a health center: lhe physicians of this service cannot be attending physicians.
Make an appointment with a nurse online: https: //prdv-savoie.grenet.fr
Nursing care : routine care (wounds, headaches, pain, etc.), examinations (taking of vitals, visiotest, audiotest, etc.)
Prescription care: vaccinations, injections, dressings, removal of stitches, etc.
Vaccination consultation in CHAMBÉRY :
Students of theUniversité Savoie Mont Blanc can benefit from a free update of their vaccinations in the premises of the health service of BOURGET and JACOB, on simple presentation of their health booklet or vaccinations, by making an appointment with the secretariat of the SSE of BOURGET or JACOB.
The vaccines offered are those of the French vaccination calendar:
- Diphtheria - Tetanus - Polio - Pertussis
- Measles - Mumps - Rubella
- Hepatitis B
- Meningitis C
- Human Papillomavirus Infections
Contraception, sexuality : pregnancy tests, oral contraceptive prescription renewals, emergency contraception, HIV/HCV screening, etc.
Listening and personalized health advice: in case of difficulty, at any time of the year, students can be listened to, advised and guided according to their needs: diet, sleep, physical activity, sensitivity to stress, addiction (gambling, tobacco, drugs, alcohol...). Free personalized support can be offered to give them the opportunity to achieve better health and have every chance of succeeding in their studies.
Motivational interviewing : Motivational interviewing is a communication method that proposes to people wishing to evolve towards greater well-being and having a more or less important desire for change or personal progression, to modify the behavior or the situation identified as an obstacle to the desired change. It is a question, over one or more sessions, of evaluating your current motivation to change, of identifying together your personal resources to do it (there are always some), then of allowing you to amplify your own motivation to change. We suggest that you make an appointment with the nurse in order to evaluate with her if this tool could help you in your personal situation.
Make an appointment with a doctor online: https: //prdv-savoie.grenet.fr
Medical consultations: personalized advice and referral to a general practitioner or an outside specialist if needed.
Specialized consultations: help to stop smoking, balanced diet, sleep.
Study and exam accommodations for students with disabilities: in the event of a medically certified temporary or permanent disability, a prescription for study and exam accommodations may be issued to the student concerned by a doctor from the Preventive Medicine Department; these accommodations will then be implemented by the University's Mission Handicap service.
Two psychologists receive students who wish to do so by appointment.
They offer students one-time assistance or follow-up over several sessions.
The goal is to help students in a situation of psychological malaise to call upon their personal resources in order to regain a state of balance.
If students need a different kind of follow-up, they advise them and refer them to a specialist outside the service.
Consultation by appointment:
ANNECY LE VIEUX 
LE BOURGET DU LAC
Fridays - Building 12A
Phone number : 04.79.75.86.56
Mail: laure.le-grix-de-la-salle@univ-smb.fr
JACOB-BELLECOMBETTE
Mondays, Wednesdays mornings, Thursdays mornings and Fridays all day - Building 12
Phone : 04.79.75.85.44
Students with disabilities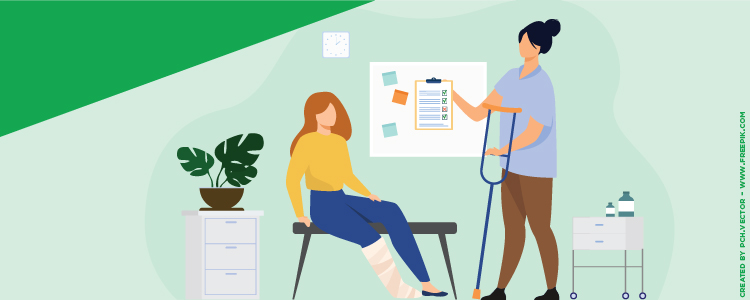 The health service evaluates and certifies your needs in terms of devices to help you in your disability situation. This evaluation and certification allows you to contact the Cellule d'Accueil et d'Accompagnement des étudiants en situation de handicap (C2AESH or Mission handicap) to implement these devices.
To provide information on the services available to students with disabilities at every stage of student life. TheUniversité Savoie Mont Blanc also offers the Guide de l'étudiant en situation de handicap.
The disability mission
Present on the 3 campuses of the University, the two disability advisors implement :
An individualized welcome with a presentation of the procedures, an evaluation of compensation needs, a visit to the campuses...
Adaptation of studies and exams, in close collaboration with the Student Health Service
Administrative support with the MDPH or any other support organization(EMAAS, SAMSAH Rétablissement, Dispositif Horizon, etc.), help with orientation or reorientation in partnership with the University Service of Information, Orientation and Professional Insertion.
A disability relay through students who will offer you events, coffee meetings, etc. throughout the year.
For students under the academics program and apprentices
Concerning the students of the academics and apprentices, the relay is ensured by Aurélie Histilloles, of the academics Continuous Service : aurelie.histilloles@univ-smb.fr 04 50 09 22 45
For all others
Mail : mission.handicap@univ-smb.fr
JACOB-BELLECOMBETTE Building 20 - Office 20049

Tuesday and Wednesday 8H30-12H30 / 13H30-17H00
Romane GOY 04 79 75 91 56
BOURGET-DU-LAC Building 8C - Office 17

Monday, Wednesday and Thursday 8H30-12H30 / 13H30-17H00
Romane GOY 04 79 75 91 56
Anne-Cécile GAUTHIER 04 50 09 24 96
ANNECY-LE-VIEUX Building 3A - Ground floor

Tuesday and Thursday 9AM-1PM / 2PM-5PM
Anne-Cécile GAUTHIER 04 50 09 24 96
Do you need accommodations for your studies and/or exams? Make your request to the Student Health Service:
before November 15, 2022 for the first semester of the 2022-2023 academic year
before March 15, 2023 for the 2nd semester of the 2022-2023 academic year
Please note: any student registered for the 2022-2023 academic year who has not made an appointment for a study accommodation within the above-mentioned deadlines will not be able to benefit from these accommodations for the current semester
Learn more about the missions of the Cellule d'Accueil et d'Accompagnement des étudiants en situation de handicap.
---
Psychological support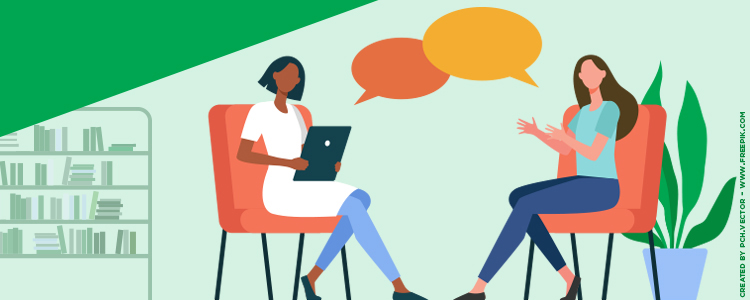 Personal difficulties, low morale, exhaustion, stress, anxiety, tension, depression... Numerous mechanisms are in place to offer psychological support to all students who feel the need.
Consultations by appointment
Near or far: free sessions with a psychologist partner

until 31/10/2022

.

Upon prescription from the attending physician or a professional from the USMB Student Health Service, students can benefit from a series of 3 free consultations with the practitioner of their choice.
1. Consult a doctor
Your general practitioner (upon presentation of their student card) or your University Health Service will refer you to a psychological support.
2. Choose a psychologist
You choose the professional who will accompany you from the list of partner psychologists.
3. Benefit from a follow-up
You make an appointment with your psychologist, who will follow you for 6 to 8 sessions. Your doctor can renew them if necessary. These sessions will always be free of charge, with no advance payment.
Make an appointment with a licensed psychologist near you: santepsy.etudiant.gouv.fr/consulter-les-psychologues
This program, called "Santé Psy Étudiants" (Student Psychiatric Health ), is offered by the Ministry of Higher Education, Research and Innovation.
Listening and psychological support line - CROUS system
The psychologists listen to you to understand your situation and guide you towards concrete situations.

Hotline
toll-free number: 0 800 730 551

Chat available on www.pros-consulte.com
Choose your psychologist with the icon - Accessible to the hearing impaired

Application
Download the Pros-Consult mobile application on Google Play and APP store
---
Health relay students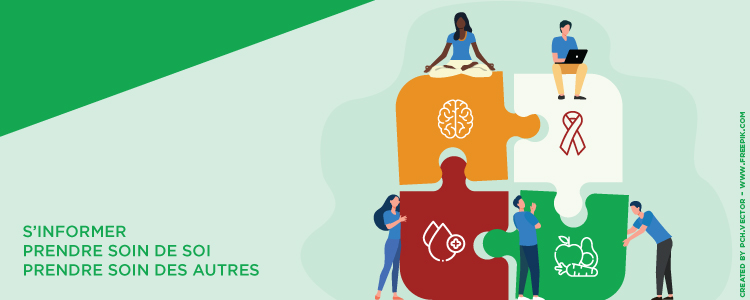 The mission of the Student Health Links (SHL) is to promote peer-to-peer exchanges in the prevention and promotion of health in the student community.
prevention and health promotion activities among the student community. They also support students and student associations in setting up responsible parties, build and lead health promotion actions throughout the year on campus, and develop prevention tools.
4 student health relays are present on each campus.
---
Wellness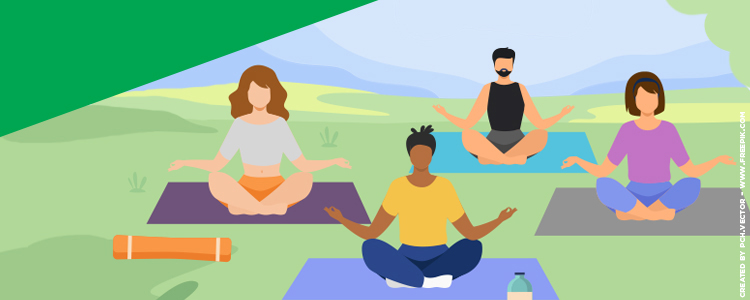 Wellness" workshops
Food and sport
Dental Screening