The Student Health Service (SSE) offers free consultations and is at your disposal to help you carry out your studies in the best possible physical, mental and social conditions.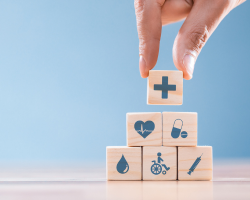 Present on all 3 USMB campuses, the Student Health Service (SSE) brings together a team of health and social professionals. Depending on your needs, you can consult a nurse, doctor, psychologist or social worker.
Confidentiality is guaranteed by professional secrecy. 
The HSE team is here to listen and advise you on your needs: diet, sleep, physical activity, sensitivity to stress, addictions (gambling, tobacco, drugs, alcohol...). You can also consult the HSE if you feel unwell or have an accident on campus. 
Need a health check-up? Make an appointment online or on campus. 
New for the start of the 2023 academic year: when you have a consultation on campus, you can choose one of the SSE general practitioners as your primary care physician.
The SSE is located in entrance H of the Annecy IUT building.
It is open every day from 8am to 4:45pm and on Fridays from 8am to 12pm.
Contact us: SSE Annecy / 04 50 09 24 90
The SSE is located in building 12A. BU side entrance.
Open Monday, Tuesday, Thursday, Friday, 8:30am to 12:30pm and 1:30pm to 4:30pm.
Contact us: SSE Bourget / 04 79 75 87 56
The SSE is located in building 12.
It is open every day from 9am to 12pm and from 1:30pm to 5pm (4pm on Fridays).
Contact us: SSE Jacob / 04 79 75 85 44
Why come to ESS and who to consult?
At your side throughout the year, the Student Health Service offers you personalized support in your day-to-day student life. But where to turn? 
PHYSICAL HEALTH
From minor aches and pains to vaccine reminders, sleep problems or a persistent coughing fit, doctors and nurses take care of you.
Do not hesitate to make an appointment with them according to your health needs.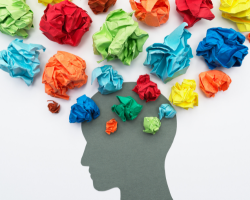 MENTAL HEALTH
Personal difficulties, low morale, exhaustion, stress, anxiety, tension, depression and more. There are many ways of providing psychological support when you need it. Taking care of yourself also means taking care of your mental health!
To better understand mental health and what influences it, dive into the Mental Cosmos on video.
At the USMB, psychologists are on hand to welcome you free of charge in the Health Service Etudiant Health Servicefor one or more sessions.
Annecy Campus
Tuesdays and Thursdays
Entrance H of the IUT building
Contact: Romain Chambard / 04 79 75 88 51
Campus du Bourget
Mondays, Tuesdays and Wednesdays
Building 12A, next to BU
Contact: Romain Chambard / 04 79 75 86 56

Jacob Campus
Mondays, Thursdays and Fridays
Building 12
Contact: Olivier Caille / 04 79 75 85 44

8 free off-campus sessions
On prescription from your GP or a professional from the USMB Student Health Service, you can take advantage of a series of 8 free sessions with psychologists from the Santé Psy or Mon Parcours Psy programs.
Nightline, the hotline by and for students
Need to vent in the privacy of anonymity, in French or English? Trained in active listening, Nightline 's student volunteers are there for you, in the evening, by chat or by phone.
Wellness Workshops
Don't wait until you're feeling ill to take care of yourself! Throughout the year, take advantage of free wellness activities on your campus. Sophrology, Yoga-Pilates or animal mediation, a host of workshops await you on theCampus Calendar.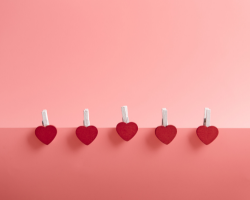 SEXUAL HEALTH
Sexual health is important for yourself and others! The SSE nurses at at sexual health consultations open toeveryone, regardless of gender, practices or questions! They can advice also on contraception and and STIS. An opportunity to make sure everyone is safe and check that everything's okay.
STI screening
Every year, the SSE organizes several free screening campaigns on campus for sexually transmitted infections (STIs). HIV screening is also free in the laboratory, even without a prescription or appointment.  
What to do if you forget to take your pill?
The important thing is to react quickly and correctly! As the steps to take differ according to the brand and type of pill, Santé publique France provides you with online guidance.
The practical Insta account
Love, sexuality, contraception: get all the information and advice you need on the Savoie Center for Affective and Sexual Health's Insta account.  
Relatiometer
A tool for taking stock of your relationships with partners, friends and family.

The VSS reporting platform
The USMB is fully committed to the fight against all types of violence (sexual and gender-based violence - SGBV; moral harassment; discrimination). Secure and confidential, the reporting platform ensures a reliable and secure process to facilitate the collection, handling and processing of alerts, whether you are victims or witnesses. 
On every USMB campus, Crous social workers listen to you and advise you on how to resolve any financial, material, family and/or personal difficulties you may encounter during your studies. 
In SeptemberIn September, office hours are held by appointment on all 3 campuses. You can make an appointment online or by email from 9am to 4pm:
Annecy campus: Mondays (at SSE) and Tuesdays (Crous Tom Morel residence)
Campus du Bourget: Wednesdays (at SEE)
Jacob campus: Thursdays and Fridays (building 20 EVE)
Need to make an appointment during the year? Simply go to the CROUS platform, choose CROUS de Grenoble in the "Which Crous" drop-down menu, then Social Services in the "Which theme" drop-down menu, and enter your place of study or residence. 
Monday morning drop-in sessions are also available on the Jacob-Bellecombette campus, and are open to students from the Bourget-du-Lac campus. 
Annecy Campus
Résidence Crous Tom Morel
Online booking
Contact: service-social73.74@crous-grenoble.fr 
Campus du Bourget
Bât 12 - Service de Santé Étudiante
Online appointment booking
Contact: Julie Michel / 04 79 75 84 68 
Jacob Campus
Bât 20 - Espace de Vie Étudiante
Online appointments and walk-in Monday, 9am to 12pm
Contacts Julie Michel - 04 79 75 84 68 / Alexandra Millet - 04 79 75 85 39 
Disability, health problem, accident, illness: does your health situation have an impact on your studies?
The Cellule d'Accueil et d'Accompagnement des étudiants en situation de handicap (C2AESH or Mission handicap) welcomes and supports you throughout your university career, right up to your professional integration, whatever your situation (physical, sensory or psychological disability, dyslexia or a long-term disabling health problem).
It offers you a personal welcome and administrative support, and works closely with the SSE to put in place study and examination arrangementsaccording to your individual profile.
Find all the practical information you need in the Guide de l'étudiant en situation de handicap.
Present on the university's 3 campuses, the 3 disability advisors provide a wide range of support services. You can contact them at
Contact Mission handicap by e-mail
Annecy Campus
Bâtiment 3A - Rez-de-chaussée
Tuesday and Thursday 9am-1pm / 2pm-5pm
Tel: 04 50 09 24 96
Campus du Bourget
Bâtiment 8C - Bureau 17
Monday, Wednesday and Thursday 8:30am-12:30pm / 1:30pm-5pm
Tel: 04 79 75 91 56 or 04 50 09 24 96
Jacob Campus
Building 20 - Office 20049
Tuesday and Wednesday 8:30am-12:30pm / 1:30pm-5pm
Tel: 04 79 75 91 56
Les Étudiants Relais Santé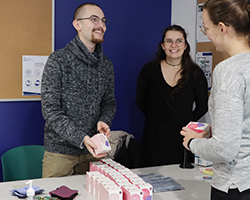 The mission of ERS students is to promote peer-to-peer exchanges in prevention and health promotion initiatives within the student community.
They also help students and student associations organize responsible parties, build and run year-round health promotion initiatives on campus, and develop prevention tools.
Health and well-being diary