THE ACTIONS OF ACADEMICS SPECIFIC TO THE IUFP
TheInstitut Universitaire de academics Professionnelle - IUFP provides companies with services specifically dedicated to academics . Do you want to set up a collective Validation of Acquired Experience (VAE) action or develop and design customised training courses?
TheIUFP accompanies and advises you throughout your academics project.
IUFP'S ACADEMIC & LOCAL PARTNERS
To remain as close as possible to the needs and expectations of companies, theIUFP relies on university and local partners:
25+ YEARS OF INNOVATION TO CONNECT BUSINESS & ACADEMIA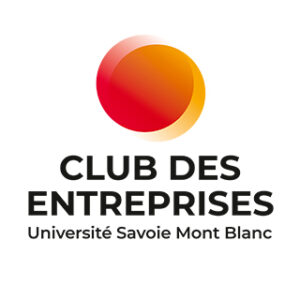 The Club des Entreprises is an association under the Law of 1901, of general interest, which mobilises companies and institutions in the two Savoie regions, i.e. nearly 15,000 referenced professional contacts, with whom it maintains daily relations for the benefit of students and teacher-researchers at the University.Université Savoie Mont Blanc.
Since its creation in 1991 to support the IUP Commerce Vente d'Annecy, the Club des Entreprises has gradually increased the scope of the components it supports by focusing its action on all the professional training courses of the IUP.Université Savoie Mont BlancThe Club des Entreprises has gradually increased the scope of the components it supports by directing its action towards all the professional training courses of the IUP, in order to meet all the skill needs of companies.
To connect the business world with the university world, the Club activates 3 main levers:
1. the contribution of skills from companies to promote the professionalization of teaching.
2. the promotion of the University's courses of study to companies to encourage the professional integration of students through internships and work-study programmes. The Club advocates the development of an entrepreneurial culture among students by supporting all initiatives that promote business creation and by offering entrepreneurship awareness modules.
3. the creation of networked collaborations through cross-cutting events, to spread a business culture at the university.
---
REZO DES FONDUS = 1st PROFESSIONAL NETWORK OF HIGH KNOWLEDGE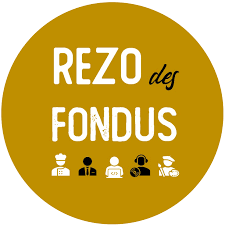 The Rezo des Fondus is aimed at all professionals in Haute-Savoie; it has 3 main missions:
to enable everyone to progress through the exchange of experience and mutual help among peers
Helping entrepreneurs and high-profile professionals on the road to success
highlighting the wealth of the territory and the projects that are created every day around us
"A local online social network AND new encounters, because the virtual is good, but the real meeting is better!"
Professional life takes up a lot of space in our lives: it is important to be able to exchange, to help each other, to receive advice from other professionals: this is what the Rezo des Fondus is all about for the professionals of Haute-Savoie.
It was therefore essential from the outset to collaborate and join forces with theInstitut Universitaire de academics Professionnelle to enable the members of the network to be informed of the possibilities of academics Professionnelle, of retraining and of all the options open to them to take a turn, validate their skills, exercise another profession within the same company or acquire new skills to enter a position of greater responsibility. Or to acquire new skills to take on a position of greater responsibility. TheIUFP is a guarantee of quality and seriousness because of its academic character and its roots in the local economy. The Rezo est Fondus is happy to be a partner and to co-organise events throughout the year for professionals in the region.

- Claire Gadroit, Founder of the Rézo des Fondus -