As a connected university, the USMB provides you with all the digital tools you need during your studies. First step on arrival: activate your intranet account to access your e-mail, your timetable, your free software, etc. 
Access the USMB web network on campus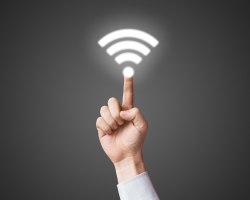 At the USMB, as at any other university in France, you have access to 2 WiFi networks specially designed for higher education: Eduroam (secure WiFi) and Eduspot (captive portal).  
The major difference between these two networks is security. Easier to install than Eduroam, Eduspot is not secure! The content of your exchanges on this network could be intercepted by a malicious third party. 
Practical info: unlike Eduspot, Eduroam is an international network available in 106 countries worldwide! So you don't have to use up too much data when studying abroad. 
Visit the Eduroam site, preferably from your USMB campus, and click on "Download the Eduroam installer".
The site will ask you to enter your school. Make sure you select Université Savoie Mont Blanc, otherwise you won't be able to connect to Eduroam!
Then select the software version according to your hardware (Windows, Mac, etc.) and download it.
After installing the software, go to your computer's Wifi settings and select the Eduroam network.
Enter your USMB student login and password as you would on your intranet. You're now connected! 
Same steps as on your computer, on the installation side. Once the network has been installed on your smartphone, go to Wifi settings and select Eduroam. Now it's time to set up the connection.
On Android
Here is the information you need to fill in: 
if available, in the "Security" drop-down menu, select: 802.1x EAP
in the "EAP method" drop-down menu, select: TTLS
in the "Phase 2 authentication" drop-down menu, select: PAP
in the "CA certificate" drop-down menu, select No certificate or Not specified (depending on media)
Then scroll down the configuration page to display the rest of the parameters.
in the "User certificate" drop-down menu (if available), select: undefined
in the "Identity" box, enter your user name and password (identical to those on your intranet).
On IOS
Easier than on Android, setting up the Eduroam network on iOS requires several installation validations:
once you've seen the pop-up window indicating that the profile has been downloaded, exit your browser and go to your iPhone settings.
Under your first and last name, click on "Downloaded profile": the Eduroam Profile page appears, and all you have to do is install it, enter your username (USMB student e-mail address) and password (same as your intranet password).
ACTIVATE YOUR INTRANET ACCOUNT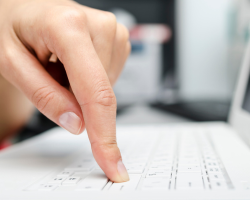 Accessible from the USMB website (www.univ-smb.fr; "Intranet" tab top right), the intranet is the main tool for tracking your academic progress. 
You'll find your timetable, the Moodle course platform, transcripts, e-mail, direct access to digital resources and more.
As a USMB student, you have a personal e-mail address in the following format: prenom.nom@etu.univ-smb.fr. You can use this address to communicate with your teachers, your school or university departments.
In the 1st tab, called "Direct Access" in the top left-hand corner, you'll find shortcuts to the tools you'll be using most often. These include e-mail, timetables, transcripts and the Moodle platform.  
The following tabs are organized by theme (schooling, health, student life, etc.) and hypertext links will take you to the right place to find the information, form or platform you're looking for. 
Don't forget to check your mailbox regularly for the latest information and news concerning you (course changes, teacher absences, student life events, etc.).
 Steps to follow :
Create your password and login. Please note: your login details are personal, do not give them out!  
Log on to the USMB intranet with your new login and password
Check your first e-mails in the university mailbox on the intranet
Do you have a question or a connection problem? Find all the practical information you need on the Computer SOS page. 
Click on Schedule to access the ADE platform. You can view your timetable in just a few clicks. 
Step 1: Find your academics. In the "List of resources" tab, pull down the "Students" menu, then select your campus, your component and finally your field of study.   
You can import your student timetable into your personal smartphone calendar. Most calendar applications (Apple Calendar, Google Calendar, Thunderbird, etc.) allow you to subscribe to an external calendar via a URL.
We explain how to retrieve this URL in this wiki created by the Direction du Numérique. 
The Moodle digital teaching platform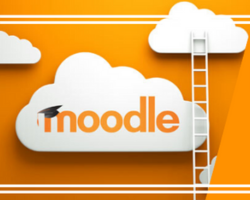 The Moodle platform gives you access to all your teaching modules at academics. In the "Course Areas", digital resources and online teaching activities are made available to you by your teaching team. Depending on your course, links to other teaching portals may also be available.  
At the start of the year, a academics course is offered in your component's University Methodology course (MTU). The platform is accessible via your student intranet. 
Simply log on to the platform using your university login details (the same as for accessing your Intranet). You can then access your dashboard in the "My courses" tab.  
On this page, all the courses in which you are registered appear automatically. To search for a course in which you are not yet registered, use the course search available on the platform's home page (e.g. for the PHYS201 course Geometric optics, enter phys201 or geometric optics). 
No need to look for it, you're already there! When you arrived at the Student Space, you probably saw several "modules" that make up the home page:Campus News,Campus Agenda, and 4 main sections (you're currently in "Welcome to the USMB").  
Don't hesitate to consult them regularly for the latest student news, upcoming events on your campuses and practical information about life at university.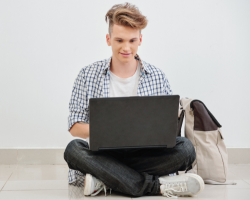 Thanks to a number of partnerships, the university offers you a range of free computer software to help you during your studies. 
You can also benefit from preferential rates on Dell computer equipment with "Dell Advantage" for students.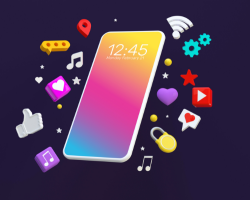 To make life easier, here are a few apps and websites that can help you throughout the year.
Whether it's for your studies (note-taking, language level, graphic design, etc.) or your everyday student life (student rights, restaurant menu, health, etc.).
It's currently under development and should arrive in early 2024: the Univ SMB app will soon be available on iOS and Android!
In the meantime, here are a few useful apps:
Student life
Two complementary websites to find out all you need to know about your rights, administrative procedures and everyday student life:

Crous Grenoble Alpes: DSE, housing, scholarships, daily menu at the RU, etc. at regional level
EtudiantGouv: news, health, assistance, studies, etc. at national level.