Having trouble connecting to your student mailbox or the USMB network? Need a laptop? We can help!
Access the USMB web network on campus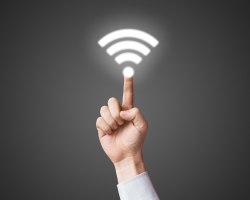 At the USMB, as at any other university in France, you have access to 2 WiFi networks specially designed for higher education: Eduroam (secure WiFi) and Eduspot (captive portal).  
The major difference between these two networks is security. Easier to install than Eduroam, Eduspot is not secure! The content of your exchanges on this network could be intercepted by a malicious third party. 
Practical info: unlike Eduspot, Eduroam is an international network available in 106 countries worldwide! So you don't have to use up too much data when studying abroad. 
Visit the Eduroam site, preferably from your USMB campus, and click on "Download the Eduroam installer".
The site will ask you to enter your school. Make sure you select Université Savoie Mont Blanc, otherwise you won't be able to connect to Eduroam!
Then select the software version according to your hardware (Windows, Mac, etc.) and download it.
After installing the software, go to your computer's Wifi settings and select the Eduroam network.
Enter your USMB student login and password as you would on your intranet. You're now connected! 
Same steps as on your computer, on the installation side. Once the network has been installed on your smartphone, go to Wifi settings and select Eduroam. Now it's time to set up the connection.
On Android
Here is the information you need to fill in: 
if available, in the "Security" drop-down menu, select: 802.1x EAP
in the "EAP method" drop-down menu, select: TTLS
in the "Phase 2 authentication" drop-down menu, select: PAP
in the "CA certificate" drop-down menu, select No certificate or Not specified (depending on media)
Then scroll down the configuration page to display the rest of the parameters.
in the "User certificate" drop-down menu (if available), select: undefined
in the "Identity" box, enter your user name and password (identical to those on your intranet).
On IOS
Easier than on Android, setting up the Eduroam network on iOS requires several installation validations:
once you've seen the pop-up window indicating that the profile has been downloaded, exit your browser and go to your iPhone settings.
Under your first and last name, click on "Downloaded profile": the Eduroam Profile page appears, and all you have to do is install it, enter your username (USMB student e-mail address) and password (same as your intranet password).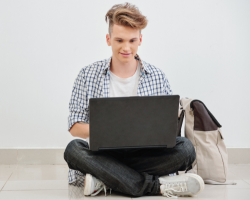 Thanks to a number of partnerships, the university offers you a range of free computer software to help you during your studies. 
You can also benefit from preferential rates on Dell computer equipment with "Dell Advantage" for students.