Because the right orientation is the key to success, the USMB has developed a wide range of resources to help all its students choose the right academics, the right pace (academics or alternance) and the right environment. The SUIO-IP is at your side to guide and support you in your orientation and professional integration.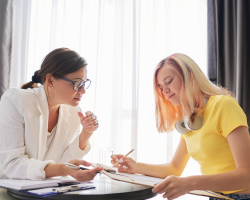 The guidance counsellors at the Service Universitaire d'Orientation et d'Insertion Professionnelle (SUIO-IP) will help you to gradually build up your plans (course of study at academics, reorientation, personal and professional project), from the moment you arrive at university.
Individual and confidential interviews are offered on the 3 campuses, where you will be guided and supported in the construction of your academic and professional project. Guidance counsellors will help you define your goals and a strategy for achieving them.
Having an interview with a guidance counselor is not synonymous with failure. On the contrary, it's about putting all the chances on your side to succeed in your career in the best possible conditions!
Find out about existing training courses
Discover the jobs that suit you
Know your interests, your skills, your personality
Define a project for further study
Define a reorientation project
Contact the guidance counsellors to make an appointment
By e-mail / By phone : 04 79 75 94 83
Out-of-hours sessions are held on all 3 campuses.
Annecy Campus
Building 3B, Ferme du Bray annex (behind the BU)
Thursday, 9:30am to 12pm and 1:15pm to 4:15pm
Friday, 9am to 12pm and 1:15pm to 4pm 
Campus du Bourget
Tuesdays, 9am to 12pm and 1.15pm to 4.15pm - Building 10
Wednesdays, 9.30am to 12pm and 1.15pm to 4.15pm - Building 6, office 106
Jacob Campus
Tuesdays, 9:30am to 12pm and 1:15pm to 4:15pm - Building 20 EVE
Thursdays, 9am to 12pm and 1:15pm to 4:15pm - Building 20 (near the school)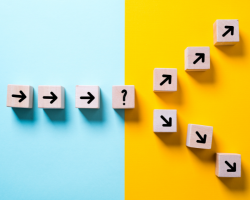 You're taking your first steps at university and find that your chosen academics or study format doesn't suit you. 
Don't think of reorientation as a failure, but rather as a new beginning! It's an opportunity to take a step back. It can be a richly instructive experience that can help you get to know yourself better, and open up new perspectives not previously considered. 
To find out more about the courses open to reorientation and the bridges available, visit the SUIO-IP. We'll be happy to help you with your application. 
What did I like/dislike about my current academics ?
Where do my difficulties come from?
Do I have a professional project or a project idea?
What are my strengths?
What framework do I need to succeed?
Who can I talk to about my project?
What can I do right away to prepare for my reorientation?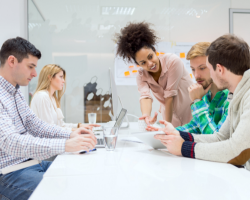 Are you in your 1st, 2nd or 3rd year of a university course?
Meet with Accompagnateurs à la Réussite Étudiante (ARE) to set up a personalized support and follow-up plan tailored to your needs !
Throughout the year, ARE offers individual interviews, personalized support and follow-up, and group workshops on career guidance, university methodology and personal development.
AREs are present in most of USMB's departments. Find the right contact in the ARE list.  
You can also contact them:
Via the director of studies of your field of study
By e-mail, to the Réussite étudiante address
In the SUIO-IP offices, building 10 on the Le Bourget campus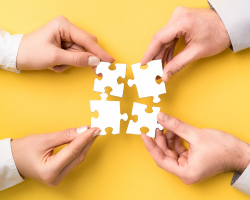 To give you every chance of succeeding in your university project, SUIO-IP organizes themed workshops specially designed for you throughout the year.
Organized in small groups, the workshops are open to all students, whatever their field of study. Don't hesitate to consult the Campus Calendar to find the one that's right for you!
The transition from high school to university isn't always easy. Fortunately, theBOOST "Becoming a student" workshop starts as soon as the new school year begins! The Accompagnateurs à la Réussite Étudiante (ARE) explain the particularities of university, and give you the keys to getting your bearings easily and starting the year serenely.
Are you a Master's student this year? Put all the chances on your side with the BOOST workshop "Succeeding in my Master's at the USMB".
Because you may be mistaken, but you don't really know where to go and whether you can join another academics, because you don't understand anything about the ParcourSup and MonMaster platforms, the SUIO-IP takes stock with you!
Each workshop is limited to 20 people, to guarantee quality exchanges with the speaker.  
Improve your concentration, perfect your organization for revision, become more comfortable speaking, manage your emotions to pass your exams, gain self-confidence, improve your note-taking, know how to manage stress, work on your public speaking skills, etc.
A host of workshops await you to boost your student success!
The université Savoie Mont Blanc Foundation supports your projects and your career paths, to help you succeed.
Excellence awards for athletes, doctoral students and artists
These awards recognize exceptional effort, excellence, ambition and quality in student achievements. One winner per category receives a prize of €1,500.
Grants for community projects
These grants provide a financial boost of up to €5,000 for students carrying out a collective, disinterested project. The project must have clear objectives with a strong social purpose. The results must be disseminable.
Application forms can be downloaded from the Fondation USMB websitebetween December and March each year.
Applying to a academics Bac+1 following a reorientation on ParcourSup
What jobs are accessible with a university degree? Which sectors are recruiting these young graduates? Which jobs? With what status? And for what salary?