Would you like to meet people who share the same passions as you? Get involved in a cause that's close to your heart? Or simply represent your field of study? Meet the student associations of the USMB!
A RICH AND VARIED COMMUNITY LIFE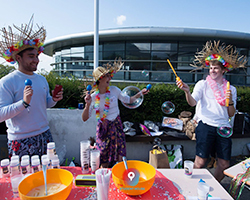 There are over 50 accredited associations at USMB, bringing life to the campuses and student life at the university.
And if you'd like to start your own association, the Student and Campus Life Service (SVEC) is here to help. 
Need funding for a project? The Fonds de Solidarité et de Développement des Initiatives Étudiantes (FSDIE), financed by the CVEC, can be used to subsidize projects and actions for USMB-approved associations. We explain this in detail below.
A toolbox is also available on this page: it contains a number of downloadable documents to help you with your student association administrative procedures (creation, renewal, balance sheets, etc.).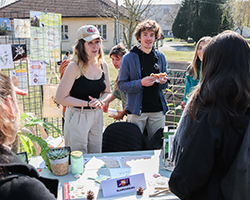 SVEC is present on all 3 campuses to help you develop and implement your community projects.
It can help you set up your association and make it sustainable, give you information on administrative procedures, and support and advise you in organizing events. 
To make things even clearer, the SVEC organizes "Associative Life Workshops".Associative Life Workshops"6 themes, 1-hour workshop each week from October to November on all 3 campuses. These courses are designed to provide you with all the information you need and answer all your questions on the principles of the 1901 law, the financial management of an association, event organization, etc.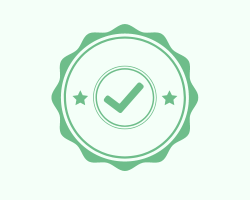 To support the development and activities of its associations, the USMB has drawn up a labeling charter, which labeling student associations undertake to respect.
The label, a guarantee of quality, gives student associationsaccess to services and funding (FSDIE) to help them carry out their activities. 
A university e-mail address with the option ofsending an e-mail to all students on a campus
The ability to publish events on the Campus Calendar in the Student Space
On-campus association premises (subject to availability)
Access to FSDIE grants to finance associative projects (on application)
The possibility oforganizing events on campus, with the support of the university
L'access to the "Safe Packa prevention and harm reduction program for festive environments offered by the Student Health Service (free training, loan of a prevention suitcase containing free equipment: internal condoms, external condoms, "Just' dose" glasses, electronic breathalyser, informative flyers, etc.).
Financing your project with FSDIE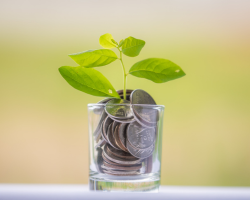 Five FSDIE campaigns are held each year, during which you can apply for grants.
Before the date of each campaign, you must make an appointment with SVEC to discuss the objectives of your grant application.
Once your application has been completed and submitted to the CFVU secretariat, you will be invited to appear before an FSDIE committee to present your project. Make sure you meet all the deadlines for your application to be processed, and don't wait until the last minute to make an appointment!
When your project is finished, it's time to take stock! You must send the SVEC a moral and financial report on your project within 3 months of the activity financed by the FSDIE (event, action, purchase, etc.).
1st campaign
September 22, 2023 - Deadline for appointment with SVEC
September 27, 2023 - Application deadline
October 5, 2023 - FSDIE Commission, with your participation by videoconference
October 12, 2023 - CFVU Commission
2nd campaign
November 17, 2023 - Deadline for appointment with SVEC
November 22nd 2023 - Application deadline
November 30, 2023 - FSDIE Commission, with your participation by videoconference
December 7th, 2023 - CFVU Commission

3rd campaign
December 15, 2023 - Deadline for appointment with SVEC
December 20, 2023 - Application deadline
january 11, 2024 - FSDIE Commission, with your participation by videoconference
january 18, 2024 - CFVU Commission
4th campaign
January 19, 2024 - Deadline for SVEC appointments
january 24, 2024 - Application deadline
February 1, 2024 - FSDIE Commission, with your participation by videoconference
February 8, 2024 - CFVU Commission
5th campaign
May 24, 2024 - Deadline for SVEC appointments
May 29th 2024 - Application deadline
June 6, 2024 - FSDIE Commission, with your participation by videoconference
June 13, 2024 - CFVU Commission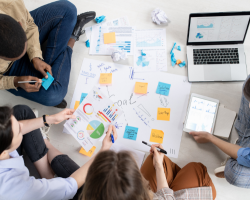 All the documents and information you need to set up your association, obtain certification and organize an association event.
As with FSDIE applications, there are deadlines for administrative procedures.
Are you at least 2 USMB students with an idea for an association? This short guide gives you all the practical information and key steps you need to make your project a success. The SVEC can help you set up your association and provide you with resource documents to facilitate the process.

To set up an association, you need to register it with the Prefecture. This can be done directly online.
You need to renew your application each year, even if the association's board remains unchanged. To do this, you need to fill in the charter application form, which includes the following attachments:
A board composed of at least 2/3 USMB students 
Receipt of Declaration of Creation/Modification of the association
Copies of Articles of Association Certificate of liability insurance for the association
Extract from the minutes of the association's Annual General Meeting
Financial report for the past year   
As a student association, you can organize various types of events on and off campus. Depending on the type of event, different administrative procedures need to be followed, in particular to reserve certain spaces on campus.

Internal USMB events
For simple events such as meetings or academics, taking place during building opening periods and not requiring a request for additional equipment from the Service d'Exploitation et du Patrimoine (SEP), please complete the simple event request form, together with the safety instructions signed by the safety officer, 1 week before the dateand forward them to the SVEC.

For events including a meal and/or requiring additional equipment and/or taking place outside building opening times, please fill in the online request for exceptional event, at least 3 weeks before the date of the event. The application form is also available on the University intranet.

For events involving the sale of cakes, pastries or similar items, you will need to complete the request for authorization to sell pastries and cakes, at least 3 weeks before the start of the sale and forward it to the SVEC.

Events outside the USMB
For events organized outside the university, you will need to fill in the description form for events organized by students outside the USMB, at least 10 days before the date of the event.

And to organize your events in complete safety, don't forget to request a "SAFE Pack " from the Student Health Service!  
Student associations and BDE
There are two categories of association at the university: so-called "transversal" associations, which bring together members from different fields of study; and component associations linked to the department and field of study in which you are enrolled. 
NB: the list below concerns associations awarded a label in 2022-2023, and will be updated as new labels are awarded for 2023-2024. 
Nature, music, sports, sustainable development, theater, etc., there's plenty to do on your campus!

ACUA - Annecy Campus
The Association Culturelle Universitaire d'Annecy organizes film screenings, art competitions, cultural events and more.
Instagram ACUA / Send an email
AMUA - Annecy Campus
The Association Musicale Universitaire Annécienne invites you to express your musical talents at open rehearsals on campus. Equipment is provided (drums, synthesizer, amps and microphones), so all you have to do is get up on stage as a group or solo!
Instagram AMUA / Send an email

Anima Martialis - Jacob's Campus
A dive into the history and practice of duel combat (long sword, saber, etc.). Will you be the next modern-day knights?
Instagram Anima Martialis / Send an email

AS USMB
The Association Sportive USMB works with the Sports Department to organize sporting events on campus, such as Volleyball Night and the Greenball tournament. It's also where you can get your FFSU license to take part in university competitions.
Send us an e-mail
Blairoudeurs - Campus du Bourget
Make a concrete commitment to the knowledge and preservation of biodiversity, and discover nature through observation workshops. In short, get hands-on, observe, discover, blossom, and sow the seeds for tomorrow's world!
Instagram Blairoudeurs Chambéry / Send an email
Enjoy Safe - Annecy Campus
An association that takes care of you! Their mission: to raise awareness of the risks associated with student life (drugs, alcohol, sex, violence, etc.)
Instagram Enjoy Safe
Fac Musique - Jacob Campus
Jam, open band, concerts, private lessons, etc., the Fac Musique association awaits you on the Jacob campus to share your musical talents.
Instagram Fac Musique / Send a mail
Fiber Gliss - Campus du Bourget
Enjoy discounted ski outings every Saturday with Fiber Gliss, the association that takes you to the top of the region's slopes.
Instagram Fiber Gliss / Send an email
Légumes et Cagette Rebelles - Annecy and Bourget campuses
Seasonal, locally-grown fruit and vegetables at low prices? Thanks to the LCR association, you can order your basket every week, from producer to consumer. Economical AND ecological!
Instagram LCR Bourget / Send an email
Instagram LCR Annecy / Send an email
TRUC - Jacob Campus
30 years of stage, improv, shows and role-playing. Reveal your inner comedian with the TRUC theater association!
Instagram TRUC / Send an email
Univert - Le Bourget Campus
The association is committed to promoting sustainable development and raising awareness of environmental issues through creative workshops, themed conferences, documentary film screenings and eco-responsible activities.
Instagram Univert / Send an email
Although component associations bring together students from the same field of study, some events are open to the whole student community.

Faculty of Law
AJES
The Association of Lawyers and Economists of Savoie. In particular, it organizes the Mock Trial, open to the entire USMB student community, where law students hold the trial of one or more fictional characters (Voldemort, Darth Vader, Peaky Blinders, etc.).
Instagram AJES
Juris'entreprise
The student association of the Master of Business Law. It organizes the annual Antoine Favre Eloquence Competition, the final of which is held at the Chambéry Court of Appeal.
Instagram Juris'entreprise / Send an email

M2DJ
The student association of the Master of Law and Justice
Instagram M2DJ / Send a mail

IAE Savoie Mont Blanc
BDE High Society - Annecy Campus
The IAE Annecy Campus Student Office
Instagram BDE High Society / Send an email
Citheme L'asso - Campus Jacob
Student association of the International Center for Tourism, Hospitality and Event Management
Instagram Citheme L'asso / Send an email
Tour du monde au manège - Jacob Campus
The association that organizes Chambéry's biggest international student event every March. An intercultural fair open to all, where you can travel the world for free over the course of a weekend. International students, come and share your culture with the public!
Instagram TDM
Annecy IUT
Inter BDE
An association made up of several students and staff from different departments at the IUT. Among other things, Inter BDE organizes the IUT Gala.
Instagram InterBDE Annecy / Send an email
BDE Arelec
Le Bureau des Etudiants en BUT Génie électrique et informatique industrielle (GEII)
Instagram BDE GEII / Send a mail
BDE C2SP
Le Bureau des Etudiants en BUT Carrières Sociales CGE3S
Instagram BDE CS
BDE Heat Waves
Le Bureau des Etudiants en BUT Techniques de Commercialisation (TC)
Instagram BDE Heat Waves / Send an email
BDE Promeca
Le Bureau des Etudiants en BUT Génie Mécanique et Productique (GMP)
Send a mail / Send a mail
BDE Saturn'Up
Le Bureau des Etudiants en BUT Quality, Industrial Logistics and Organization (QLIO)
Instagram BDE Saturn'Up
BDE Vendet'ise
Le Bureau des Etudiants en BUT Gestion des Entreprises et des Administrations (GEA)
Instagram BDE Vendet'ise / Send an email
IUT de Chambéry
BDE IBICH - Inter BDE IUT
Promotes student life across all IUT streams. Events and actions are proposed every year to bring together all talents: IUT Games (sports and games event), Welcome Party (discovery evening at the start of the year) and IUT Gala!
Instagram BDE IBICH

BDE Alpha Leo
Le Bureau des Etudiants en BUT Génie Civil Construction Durable (GCCD)
Instagram BDE Alpha Leo / Send a mail
BDE Elyria
Promotes the "international" student life of the Administrative and Commercial Management of Organizations (GACO) department
Instagram BDE Elyria / Send a mail
BDE Genius and Co
Promotes student life in the Administrative and Commercial Management of Organizations (GACO) department
Instagram BDE Genius and Co
BDE Pack is Back
Le Bureau des Etudiants en BUT Packaging Emballage et Conditionnement (PEC)
Instagram BDE Pack is Back  
BDE SGM
Le Bureau des Etudiants en BUT Sciences et Génie des Matériaux (SGM)
Instagram BDE SMG  
Gaco Crescendo
The GACO departmental music association
Instagram GACO Crescendo
Polytech Annecy-Chambéry
BDE Polytech Annecy-Chambéry
Le Bureau des Etudiants de Polytech Annecy-Chambéry
Instagram BDE Polytech / Send an email
Fisa'House - Campus Bourget
The association for work-study students in the Building, Eco-construction and Energy sectors
Instagram FisaHouse / Send a mail
Junior PAC
The Junior PAC association is a junior enterprise that provides consulting services for Polytech students. It offers a wide range of projects from companies and professionals to put student engineers' knowledge into practice.
Instagram Junior PAC / Send an email
UFR LLSH - Letters, Languages and Humanities
BDE History
Bureau des Etudiants en Histoire
Instagram BDE Histoire
BDE LEA LLCE
The Bureau of Students in Applied Foreign Languages (LEA) and Foreign and Regional Languages, Literatures and Civilizations (LLCER)
Instagram BDE LEA LLCE

PsyChy
The Psychology Student Association
Instagram PsyChy / Send an email
Red Soc
The Sociology Student Association
Instagram Red Soc / Send an email
UFR SceM - Sciences et Montagne
AGEOX
The Geosciences student association
Instagram AGEOX / Send a mail
BEAPS
The STAPS student association
Instagram BEAPS / Send an email
BDE Prism
The student association of the Master's degree in Environmental Sciences Applied to the Mountains (SEAM). The aim of the association is to create and maintain a link between the 2 years of the Master's program and the professional world by organizing various events
Send an e-mail
BDE MPC - La Banquise
Le Bureau des Étudiants en Maths Physique Chimie (MPC)
Instagram La Banquise / Send an email
EISPRI-STIC
The Computer Science Student Association
Instagram Eispri-Stic / Send an email
US Biology
The Life Sciences Student Association
Instagram US Biology / Send an email