USMB is on the move! Throughout the year, numerous events and activities enliven your campus and enrich your student life. DIY workshops, exhibitions, concerts, sports tournaments, conferences, health prevention, association events, shows, meetings, etc., you're bound to find something to suit you in the Campus Diary.
Save the dates! Here are the 9 major "Campus Life" events not to be missed this year at USMB, between September and April.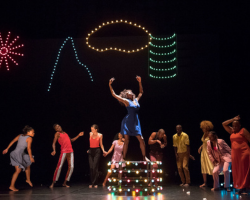 Thanks to USMB cultural partnerships and CVEC funding, fill up on culture at mini prices in town and on your campus!
In 2022/2023, students were able to attend 25 shows and concerts, 12 on-campus events, 4 guided tours of cultural venues, 1 artist residency, and enjoy free cinema tickets at cinemas in Annecy and Chambéry. 
From September to March, you can attend a wide range of cultural events, with free or heavily discounted tickets to a selection of shows specially chosen for you.  
Interested in science? Our researchers share their passion and their work with you all year round through lectures, events and exhibitions. Climate, sports performance, biodiversity, mental health, tourism, history, etc., discover all the colors of science in the Les Amphis pour Tous lecture series. 
As you can see, the cultural season promises to be rich and varied. So make the most of it this autumn!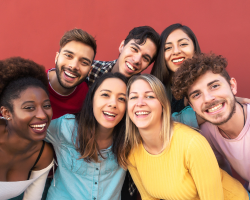 Would you like to meet people who share the same passions as you? Get involved in a cause that's close to your heart? Or simply represent your industry?
There are over 50 associations or BDEs at the USMB, bringing life to the campuses. And if you'd like to start your own association, SVEC is here to help.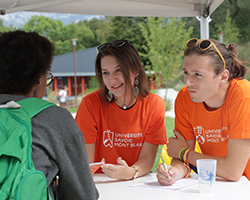 You're likely to come across them on campus in their orange T-shirts, at a stand, at an event or discussing upcoming events.
Relay Students (RS) are true ambassadors for the university, providing information and support throughout the year on topics such as health, student life, sports, culture and international affairs.  
The CVEC, a contribution to improve student life
When you enrolled at university, most of you had to pay the Student and Campus Life Contribution (CVEC). But what is it actually used for? What projects are funded at the USMB? Who sets the price each year? Answer in video with Edouard Messin, USMB Student Vice-President from 2020 to 2022.
In a nutshell, the CVEC is used to finance actions and projects from which YOU are the primary beneficiaries.