Campuses with mountain views and lakes just minutes away: a pretty cool place to study! Before discovering the region's natural treasures, let's focus on your campuses and how they work.
GETTING TO AND AROUND CAMPUS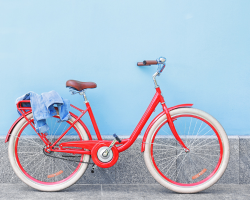 On foot, by bike, by bus or by car, here's all the practical information you need to get to your campus. Once you're here, the numbers on the buildings will help you find your way around. In particular, you'll find the sports hall, the university library, the Crous catering facilities, the Espace Vie Étudiante and, of course, the buildings where you'll be attending classes in your component.
Campus map
Bus: from the center of Annecy or Annecy train station, SIBRA lines 1, 4 and 17 serve the campus at 4 stops (Charby, IUT, Resto U, Campus).
Bicycle: from Annecy train station (downtown), allow around 20 minutes' drive. Bike racks are available on campus.
Campus map
Bus: from the center or station of Chambéry, line A of the Réseau Synchro network serves the Université Le Bourget and Technolac stops. This line also takes you to the Jacob-Bellecombette campus. From Aix-les-Bains, take line 1 of the Ondéa Grand Lac network.
By bike: from the Chambéry train station, it's a 30-minute ride to the campus along the Avenue Verte Nord, along the banks of the Leysse river. Need a bike? You can rent one at the Synchro Bus Vélostation at student rates.
Campus map
Bus: from the center of Chambéry, lines A and 1 of the Réseau Synchro network drop you off at the "Université Jacob" stop at the entrance to the campus. Line A also takes you as far as the Bourget-du-Lac campus.
By bike: from the station or the center of Chambéry, it takes just 15 minutes to get to the campus (be careful, it's uphill!). Need a bike? You can rent one at the Synchro Bus Vélostation at student rates.
Reduced-rate train + bus combo
A great deal for those who take the train and then the bus to get to the Le Bourget and Jacob campuses: 1 single monthly Synchro BUS +TER pass for unlimited travel on the entire Synchro BUS network and on an Auvergne Rhône-Alpes TER SNCF line serving Chambéry.
Ecological, economical and practical, let's think about carpooling!
Get around easily with MOV'ICI, a free car-sharing app from the Auvergne-Rhône-Alpes region. It only takes a few seconds to propose a journey or find your driver.
For USMB sports enthusiasts on the Bourget and Jacob campuses: students have created the Ety'va platform to help you find a carpool to get to your sports activities or back home afterwards.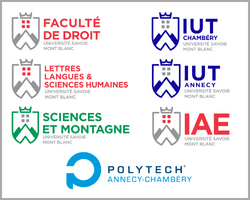 University, faculty, component, department: what's the difference? When you join the USMB at academics, you become part of what is known as a component. 
université Savoie Mont Blanc is organized into 7 components: Unités de academics et de Recherche (UFR), institutes and an engineering school.
Within these components, there are academics departments (e.g. the Psychology department) which manage the various courses at pedagogical level. We'll tell you more about them in the "Studies" section, with information on the university calendar, exams, etc.
THE STUDENT PASS, YOUR MULTISERVICE STUDENT CARD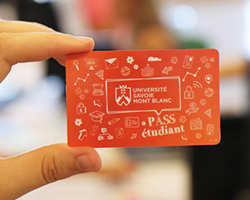 As proof of your student status for the academic year, the PASS étudiant serves both as a means of payment in the university restaurants on your campus and as an access card to your Crous hall of residence. 
It also allows you to borrow,print or scan documents in the USMB'sBUs. 
This pass works with the IZLY wallet, an online account that you need to activate as soon as you start the new academic year. If you already have another Izly card (from another university, for example), it will remain active on your account: remember to deactivate it and then replace it with your new Student Pass.
Valid throughout your university career, the Student Pass is updated every year by a sticker affixed to the card by your administrative school department.
ATTENTION
Every year, phishing attempts are made to recover your personal data.
To avoid them:
Be sure to check the sender's e-mail address (Crous Grenoble Alpes).
Before clicking on a link, hover over it to reveal the URL at the bottom of your screen. If the URL looks suspicious, don't click!
Delete the fraudulent e-mail and empty your recycle garbage can
From the "Izly account activation" email 
Click on the link contained in the email
Enter your temporary secret code and complete the registration form
Confirm your registration by entering the secret code sent by SMS or email
Once validated, you will be able to start browsing on Izly. 
From your Izly application on your smartphone 
Click on the "Activate my account" button
Enter your mobile number or your email address provided by the CROUS and the 10-digit activation code included in the activation email
Fill out the registration form.
Once validated, you will be able to start browsing on Izly. 
Using Izly
From the Home screen, you can : 
Pay with a QR Code
View your balance
Top up your account with a bank card or bank account
View your last payments 
If you have any questions about the Student Pass, or if you lose your card (€15 reissue fee), please contact your administrative school.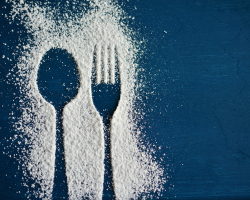 With your student pass in your pocket and your Izly account topped up, enjoy the best value for money lunch break on your campus thanks to the Crous Grenoble Alpes catering outlets!
Meals at 1 euro if you are on a scholarship or in financial difficulty, and 3.30 euros for the regular price. 
On the Resto U menu: a complete meal including a starter, a main course and a cheese or dessert.
For those in a hurry, visit the Crous cafeterias to take advantage of the lunchtime menu (sandwich, drink, yoghurt or fruit). A breakfast menu (hot drink, pastries and orange juice) is also available to get your day off to a good start!
Pizzas, grills, daily specials, sandwiches, pastries, salads, etc., there's plenty to enjoy at low prices on campus!
Activate your intranet account
Accessible from the USMB website (www.univ-smb.fr; "Intranet" tab top right), the intranet is the main tool for tracking your academic progress. 
You'll find your timetable, the Moodle course platform, transcripts, e-mail, direct access to digital resources and more.
GLOSSARY OF ACRONYMS AT USMB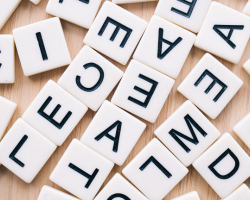 BUTSDS, ECTS, RU, CVEC: ho help you find your way around, here is a glossary of acronyms used at USMB.
You'll find them on the various pages of this site, with a few bonus explanations of what's behind them. 
I promise, no exams to see if you've retained everything!
ARE : Accompagnateurs à la Réussite Étudiante
BAIP : Bureau d'Aide à l'Insertion Professionnelle
BU: Bibliothèques Universitaires
C2AESH (or Mission handicap): Cellule d'accueil et d'accompagnement des étudiants en situation de handicap
CROUS : Centre Régional des Œuvres Universitaires et Scolaires
DRI: Direction des Relations Internationales
EVE: Espace Vie Étudiante
RU: Restaurant Universitaire
SDS: Service des Sports
SSE: Service de Santé Étudiant
SUIO-IP: Service Universitaire d'Information d'Orientation et d'Insertion Professionnelle
SVEC : Service Vie Étudiante et de Campus (Student and Campus Life Service)
BUT Bachelor Universitaire de Technologie
CM: Cours Magistral
DSE: Dossier Social Étudiant
ECTS : European Credit Transfer System
LMD: Licence, Master, Doctorat
TD: Travaux Dirigés
TP: Travaux Pratiques
UA: Unité d'Apprentissage
UE: Unité d'Enseignement (Teaching Unit) 
CFVU: Commission de la academics et de la Vie Universitaire
CVEC : Contribution à la vie étudiante et de campus
DEVE : Direction des Études et de la Vie Étudiante
FD: Faculté de Droit
FSDIE: Fonds de Solidarité et de Développement des Initiatives Étudiantes
LLSH: Lettres, Langues et Sciences Humaines
IAE : Institut d'Administration des Entreprises
IUT: Institut Universitaire de Technologie
SceM: Sciences et Montagne
USMB : Université Savoie Mont Blanc
VP: Vice-President