Thanks to the USMB's cultural partnerships and CVEC funding, you can fill up on culture at mini prices in town and on your campus! From September to June, you can attend a wide range of cultural events, with free or heavily discounted tickets to a selection of shows specially chosen for you.  
As you can see, this year's cultural season promises to be rich and varied. Make the most of it this autumn!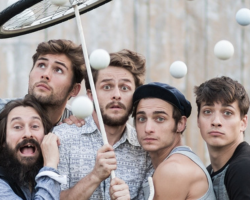 Shows, concerts, workshops, musical initiations, exhibitions, etc., don't miss a single cultural event thanks to the Campus Calendar.
Try out new cultural experiences, open your eyes and ears and be surprised by new art forms - in short, be curious! 
From September to March, the university offers you free or heavily discounted tickets for a selection of shows specially chosen for you. Circus, dance, theater, comedy, concerts, etc., discover the program for the 2023/2024 season and reserve your seats for upcoming shows!
And to make sure you don't forget anything, SVEC sends you a monthly e-mail with all the cultural information that might be of interest to you.
The Student and Campus Life Service (SVEC) is there to help.
To keep you informed on campus, Student Culture Relays (ERC) come and meet you. Easily recognizable thanks to their orange T-shirts, you can meet them at the BU, in the cafeterias or in front of your lecture halls. Don't hesitate to talk to them to find out more about the current cultural offering!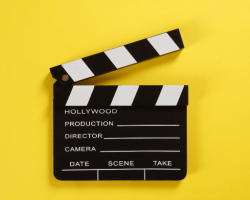 From October 2023 to April 2024, we're offering you free cinema tickets every month, valid at the Astrée and Forum cinemas in Chambéry and the Nemours in Annecy.
1 seat per month per student to enjoy international cinema on the big screen, take advantage!
December: registrations open from November 20 to December 10
I would like to register for a seat at the cinema of my choice:
Cinéma Astrée/Forum
Cinéma Les Nemours 
In the days that follow, I receive an e-mail with a USMB voucher to present at the cinema reception desk. 
Between the 1st and 30th of the month, I consult the program of the Astrée/Forum and Nemours cinemas to choose my screening. 
I go to the cinema, present my voucher and student ID at the reception desk and get a ticket for the session of my choice.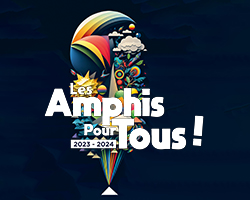 Interested in science? Our researchers share their passion and their work with you throughout the year, through conferences, events and exhibitions, which you'll find in the cultural calendar. 
Climate, sports performance, biodiversity, mental health, tourism, history, etc., discover all the colors of science in the Les Amphis pour Tous lecture series.
Student cultural associations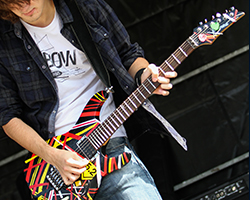 Film debates, improvised lectures, role-playing games, jam sessions, photo competitions, musical springboards, etc., several student associations also bring culture to life on your campuses.
Discover them in the Associations Directory and join the troupe to express your talent!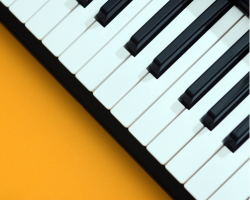 Whether you're an enthusiast, an amateur or simply curious, the USMB encourages musical practice on and off campus.
Improve your practice, develop your ear and let your emotions speak for themselves!
Play the piano on campus? It's possible! Three top-of-the-range digital pianos (YAMAHA CLP 280) are freely available for your individual practice.
You don't have to be Mozart to use it, and all pianists (amateur or experienced) can benefit from it.
Where to find them?
Annecy Campus
Polytech Cafeteria, Building 7
Campus du Bourget
Salle AGORA, Espace de vie étudiante, bâtiment 6
The key to open the piano can be picked up at the SVEC office, bât.6 or at the site reception desk, bât. 8A.
Jacob Campus
Amphi 11 000 (cultural amphi), building 11
Thanks to its partnership with the Brise Glace, the USMB offers youfree access to the rehearsal studios on its premises. A total of five rehearsal studios open to all, and a technical team ready and waiting to welcome you!
Conditions of access to studio reservations :
Would you like to rehearse on your own or with other students from the Université Savoie Mont-Blanc?
Come to the studio reception desk during opening hours with a cheque for the deposit (one per musical project) and your student ID. They'll collect the information you need to register, and you'll be able to start booking rehearsals (allow around 30 min). The deposit cheque will only be cashed if you fail to comply with the internal rules (see studio use code).
If you come to rehearse with other people (from outside the USMB), they will have to pay their membership to the association (possible online or on site during opening hours of the ticket office and studios).
Once you've registered, here's what you need to know about renting a studio:
It is possible to book up to two rehearsals in advance (1h minimum in small studios and 2h minimum in large studios).
Please notify Le Brise Glace as soon as possible in the event of cancellation, so that your slot can be used by someone else. If you cancel less than 48 hours before the scheduled date, the slot will be forfeited.
Feel free to visit the Brise Glace website for more details, and contact them if you have any questions!
About Le Brise Glace 
Le Brise Glace is a real toolbox designed for musical practice, whatever your level: rehearsals, residencies, training courses, accompaniment courses...
In addition to rehearsal studios, they offer workshops and training courses throughout the year, focusing on technical and artistic encounters and the professional environment of contemporary music. They also set up tailor-made support programs, lasting from 3 months to 1 year, to help you develop your musical project.
Opening hours: Tuesday to Friday, 5 p.m. to midnight
Contact: 04 50 33 65 94 - studio@le-brise-glace.com
Infos : www.le-brise-glace.com
Talent Awards Competition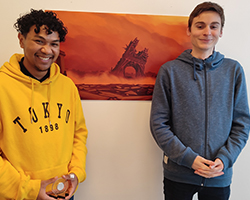 Every year, we appeal to your artistic fibre by organizing the "Prix des Talents USMB" competition. The aim: to promote artistic practice and reveal the hidden talents of our university.
Through photography, painting, theater, dance, drawing, etc., let your creativity do the talking! The overall winner(s) will be chosen by a jury and then by the USMB student community.
The cultural offering is developed in collaboration with local partners.