At USMB, we're proud of the diversity and talent of our students! That's why the university has put in place a wide range of study facilities to enable you to pursue your studies in the best possible conditions.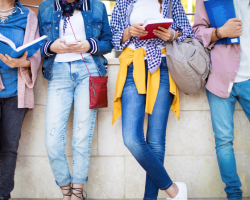 Because everyone's life is different, we offer a range of study arrangements to suit your individual profile, so that you can study in the best possible conditions and succeed in your studies.
Your component is there to provide you with information on the appropriate teaching methods to take account of your specific needs (exemption from attendance requirements, staggered courses, nomadic TDs, etc.), and to help you formalize your request.
Who can benefit? High-level athletes or artists, students with disabilities, student entrepreneurs, students with families, employees, students on a double degree course, or students involved in elected office, reservists, etc.
With the exception of disabled students and high-level athletes and artists (explained below), you need to fill in the "Application for special study conditions" form , attach supporting documents and submit it to your school's educational department. 
Any questions? Contact your school to find out more!
Students with disabilities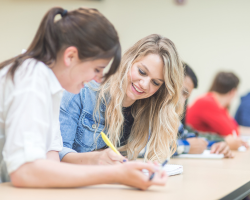 The Cellule d'Accueil et d'Accompagnement des étudiants en situation de handicap (C2AESH or Mission handicap) welcomes and supports you throughout your university career, right up to your professional integration, whatever your situation (physical, sensory or psychological disability, dyslexia or a long-term disabling health problem).
It offers you a personal welcome and administrative support, and works closely with the SSE to set up study and examination arrangements to suit your individual profile.
Top-level sports students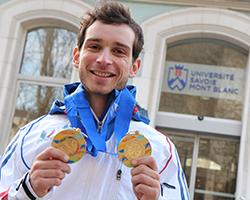 Perrine Laffont, Clément Noël, Oscar Lombardot, Tess Ledeux, Chloé Trespeuch, Loana Lecomte, Christophe Lemaître and many more. What do all these champions have in common? They have all benefited from the USMB's Sportif de Haut Niveau status! 
Every year, nearly 400 athletes study at our university. 
At USMB, there are 2 ways for you to combine your passion and your studies.
Special sections
The USMB offers special courses at theAnnecy IUT and theChambéry IUT. Thanks to special study arrangements (timetables, academic calendar, etc.), you can prepare for your BUT with complete peace of mind, while continuing to train and take part in competitions.
The support system
Are you a high-level athlete (SHN) and not a student in a special section? The USMB enables you to combine your studies with your sporting career, whatever your chosen academics , thanks to an individualized support system defined by a SHN Student Charter.
To obtain SHN status at the USMB, you must complete the SHN status application form as soon as you register.
Application deadline: Friday, September 15, 2023.
High-level student artists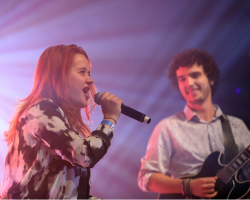 Because there's more to life than sport (even if you love skiing), the USMB has also set up a special program to welcome students who wish to pursue their artistic studies at a conservatory (music, drama, etc.).
Special sections
Just as for athletes, the USMB offers special courses at theAnnecy IUT and theChambéry IUT. Music or applied arts, these special sections are specially designed to balance your studies with your artistic career.
The support system
If you are not in a special section, you can apply for the status of "Artistes de Haut Niveau" (AHN) to benefit from support and study arrangements.
Application deadline: Friday, September 15, 2023.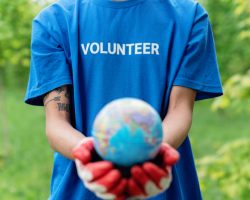 Would you like to take a break from your studies to go abroad, learn a language, try your hand at entrepreneurship, work as a salaried employee or get involved in a volunteer or civic service mission?
Well, it's possible thanks to the gap year!
The "césure" (gap year) allows you to suspend your academics studies for a maximum of one academic year to enrich your career. It is only possible once in each study cycle.
During your gap year, you keep your student status, your place in your academics and your scholarship.
Application for the odd academic year or semester
From May 17, 2023 to August 22, 2023

Special case
Students offered admission after August 16, 2023: applications can be submitted within 7 calendar days of acceptance on the platform.
Calendar year or even semester request
From October 10, 2023 to November 24, 2023