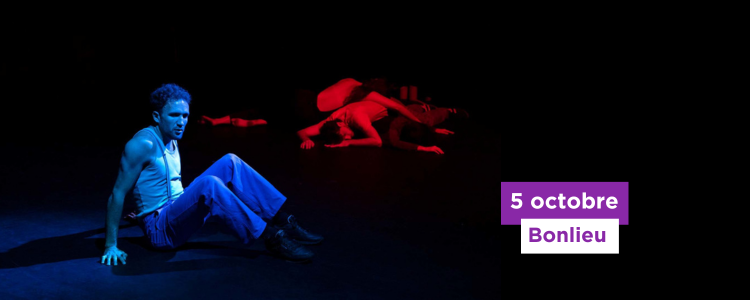 Thanks to its partnership with Bonlieu Scène Nationale (Annecy), the USMB can offer you free or discounted tickets to shows all year round! On Thursday October 5 at 8.30pm, the university invites you to attend the theater show "Une autre histoire du théâtre". Free tickets are available, reserved exclusively for USMB students and students from the Institut de academics en Soins Infirmiers (IFSI) in Chambéry and Annecy. Funded by the Contribution à la vie étudiante et de campus (CVEC).
I PARTICIPATE! 
Interested in the event? Register easily by clicking on "I'm registering" at the top of this page and filling in all the required fields. You will then receive an e-mail confirming your registration.
If you can no longer come to the event, you can unsubscribe at any time by clicking on the link in the e-mail. Unsubscribing is important, as it will free up a place for other students interested in attending the performance.
ABOUT THE SHOW 
Another story, yes... Because this is the intimate journey of four young actors brought together to dig deep into the roots of their art. Malo Martin, Valentine Vittoz, Tom Verschueren and Margot Viala, under the direction of Fanny de Chaillé, share their love of theater. And it's funny, fresh as youth, sincere, sometimes mocking, and awash with enthusiasm. Pure joy!
Thoroughly researched, the actors retained what particularly struck them in the rich contemporary history of theater - highlights, words, images. Through this zigzagging journey, Fanny de Chaillé encouraged them to reveal themselves, to talk about themselves, their impulses, their mistakes, their doubts and their pleasure. A very personal, touching and funny journey for four young artists.
Further information: Service Vie Étudiante et de Campus (SVEC) - 04 79 75 94 15