Every Wednesday night, a film in digital!
Wednesday October 18th at 7:30 pm, Univerciné presents the film "Gabriel and the mountain".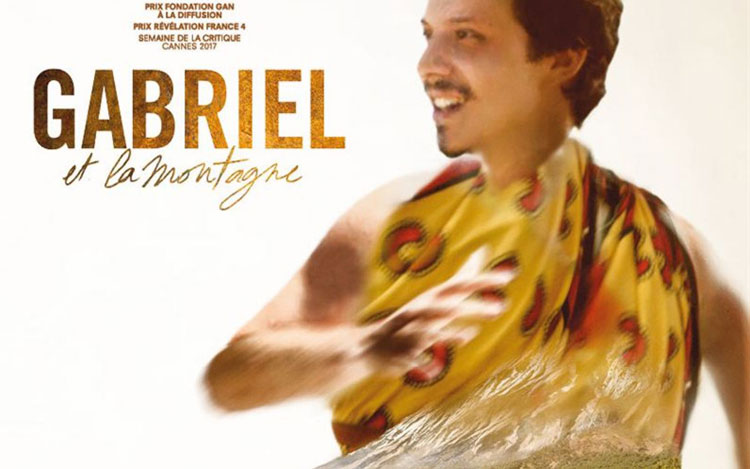 Directed by Fellipe Barbosa
With João Pedro Zappa, Caroline Abras, Alex Alembe
Genre: Adventure, Drama
Nationality: Brazil
Duration: 2h11
Synopsis:
Before entering a prestigious American university, Gabriel Buchmann decided to spend a year travelling around the world. After ten months of travel and immersion in the heart of many countries, his idealism slung over his shoulder, he reaches Kenya, determined to discover the African continent. He even climbed Mount Mulanje in Malawi, his last destination.
PRACTICAL INFORMATION
Screenings take place every Wednesday at 7:30 pm on Jacob's campus in the cultural space (Amphitheatre 11000) and are open to all.
Ticket price: 4 euros (normal rate) / 3 euros (student rate, high school students, job seekers).
Subscription: 5 seats + 1 free for 20 euros (normal fare) / 5 seats + 1 free for 15 euros (reduced fare).
The film schedule is available and updated throughout the season on the Univerciné site.
UNIVERCINÉ, LE CINÉMA DE L'USMB
The association Univerciné was created in 1996 and aims to promote art cinema and research. Since that date, the Univerciné team has been striving to fulfil this mission as well as possible by offering the Chambéry public films, exclusively in their original version with subtitles, of various genres (drama, comedy, cinema classics, fantasy, documentaries etc.). In addition to its classical programming, Univerciné offers thematic evenings, screenings and discussions in the presence of filmmakers and/or lecturers. 
The University of Savoie Mont Blanc is the only university in France to have a cinema with commercial status.
 allowing him to release all films nationally.