Vur student PASS allows you to :
Prove your status as a student at the USMB during the current year
Borrow your books from the USMB's BUs ,
Benefit from a European student card with a status recognised between higher education institutions in the European area and possible service providers
Paying your fees via the wallet IZLY in:

the CROUS university restaurants and cafeterias on the 3 USMB campuses
the Simone Veil laundry of the CROUS on the Annecy campus

Access your student residence of the CROUS :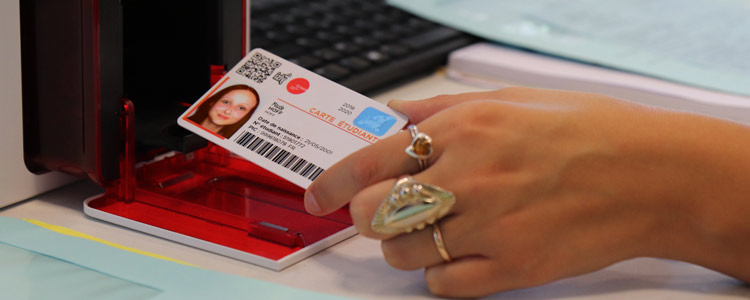 To know more about it
Other services may be added in the future, such as printing services, access control to secure buildings or examination control. Soon other services related to the territory such as access to facilities will be added.
If you already have an Izly card, it will remain active. Remember to deactivate it on your Izly account.
The student PASS remains valid for the duration of your university course. When you re-enroll, a sticker will be placed on your card to indicate the change of year.
Contacts
In case of loss or malfunction
Please contact the administrative school of your campus. The fee for reissuing a card in case of loss is 15€.
More information
Contact the Student and Campus Life Service (SVEC): by telephone on 04 79 75 94 15 or by e-mail service.vie-etudiante@univ-smb.fr