université Savoie Mont Blanc is located on three campuses (Annecy, Bourget du Lac, Jacob-Bellecombette). Its campuses are on a human scale, anchored in an exceptional area between the lake and the mountains, and welcome you to offer you a rewarding and reassuring student life. The university services work together to accompany and help you throughout your studies. Indeed, the staff dedicated to the library, sports, health, culture, assistance and information, entrepreneurship, accompany you to facilitate your daily life.
The Student and Campus Life Service (SVEC)
Present on each of the 3 campuses, this local service listens to the concerns of students regarding their life at the university and invites them to join the development of student life.
More information on the SVEC on the student space
PRACTICAL LIFE
As a student at USMB, you will benefit from various aids to help you better live your formative years.
The Student PASS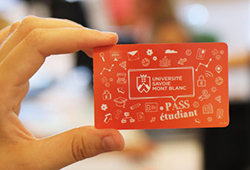 Proof of your student status for the academic year, the student PASS serves as a means of payment in university restaurants, as an access card to your university residence and allows you to borrow your documents from the BU.
The University Library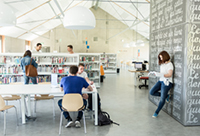 Your university library (or BU) is a place that allows you to work, cultivate and relax at the same time. Many services are set up by the BU teams: borrowing documents, access to digital resources, work room reservation, training on Moodle, etc.

Housing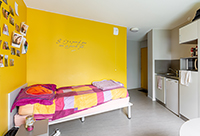 Rather university residence or city apartment?
Find all the practical information you need to stay on our Accommodation page.
Catering

Pizzas, grills, daily specials, sandwiches, pastries, salads, many formulas are offered by the CROUS university restaurants and cafeterias which remain the best value for money close to your classrooms.
Transportation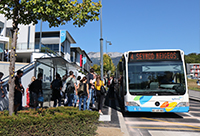 By carpool, train, bus or bike, there are many ways to get to your campus ! As a student, you will benefit from reduced fares at most public transport agencies in the conurbations. Different types of season tickets can be combined, such as train and bus or intercity tickets. The USMB is committed to sustainable development, which is why we encourage you to be an eco-citizen and to favour certain modes of transport.
Health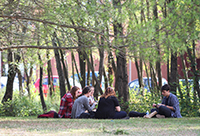 Are you experiencing a health, social, housing or other difficulty? The student health service is listening to you on the three campuses of USMB. Depending on your needs, you can consult a nurse, a doctor, a psychologist or a social worker free of charge.
The sport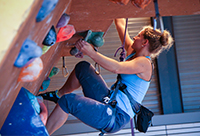 Feel like moving? The Service des Sports offers you a multitude of activities throughout the year! You will also have the opportunity to discover our region by participating in outings outdoor (hiking, alpine skiing, via ferrata, climbing, etc.) and to take part in discovery courses over several days (kayaking, sailing, tennis, etc.). Don't miss the sports nights (handball, volleyball, badminton) organised on campus!
ASSOCIATIVE LIFE
There is also a great deal ofcommunity life on campus, with your school's BDE carrying out various activities. Musicians' associations play concerts between midday and midnight. Thematic associations offer you the opportunity to join and support them in their projects.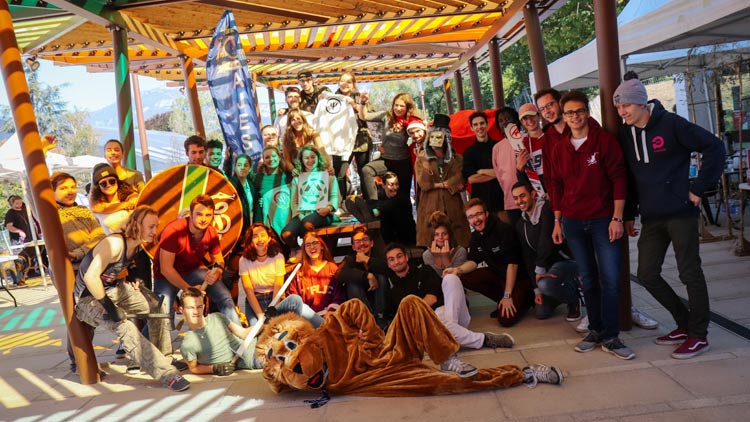 CULTURAL LIFE
With the ambition to accompany the entire university community in its cultural practices and discoveries, the cultural mission of the USMB cannot exist without a policy of openness and partnerships with regional academic structures, local authorities, institutions and cultural structures in the Savoie Mont Blanc region.
The USMB offers you the opportunity to take part in cultural activities or attend performances at reduced prices: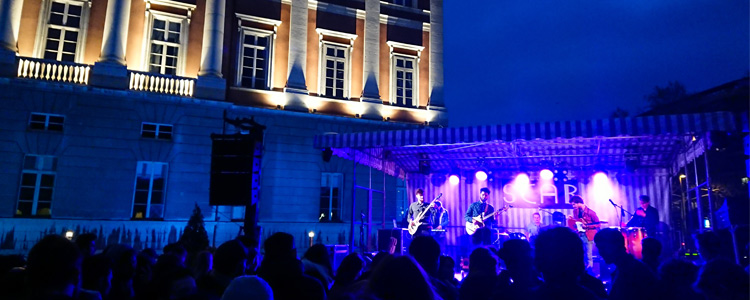 Alongside your training courses, a number of conferences or debates on scientific, economic or social themes(Amphis pour tous, quart d'heure insolite, the company-university clubtalks, etc.) will be offered.
USEFUL LINKS AND DOCUMENTS