The USMB staff have the possibility to carry out a mobility of academics, teaching or prospecting in an institution of another European country member of Erasmus+.
These stays allow the development of partnerships, the improvement of knowledge sharing in Europe, the discovery of the working methods of European colleagues and the exchange of experiences and good practices.
Staff training mobility academics (Erasmus+ STT: Staff Training mobility)
Participation in an activity of academics, internship, observation, within a company or a higher education institution (including structured courses, intensive hybrid programmes, academics language, participation in a staff week, summer school...).
Teaching mobility (Erasmus+ STA: Staff mobility for Teaching Assignment)
This involves teaching courses that are integrated into the curriculum of the partner institution. This mobility can take place in any academic branch or discipline.
Please note: conferences are not eligible for staff mobility.
Before, during and after mobility
Before → You are going on an international mobility: Are you in good standing with the USMB?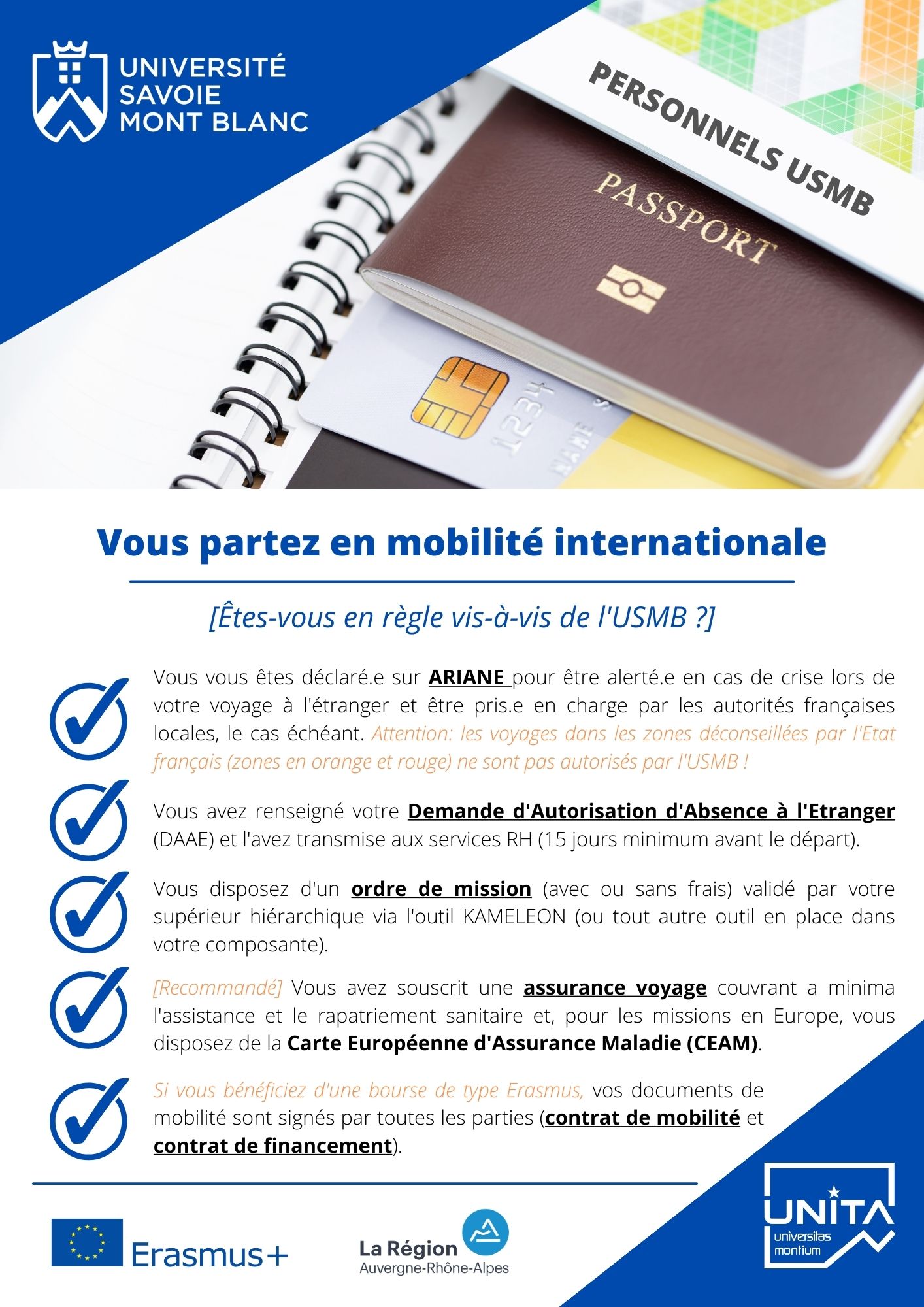 A certificate of attendance must be signed on site and sent to the USMB International Relations Department - Erasmus+ Unit.
Mobility from academics and/or teaching :
Download the STA out - STT - STA+STTattendance certificates
For combined STA and STT mobilities, the academics part of which takes place in a different institution from the teaching, 2 attestations of attendance must be filled in and signed.
A mobility report will be filled in online. Staff will receive directly an access link to the European Commission's database.
erasmus[a]univ-smb.fr
Frédérique Toulet