You come - or wish to come - to the Université Savoie Mont Blanc within the framework of a partnership between your home university and the USMB, through the Erasmus+ program, a specific program or a bilateral agreement.
To find out if your university has a cooperation agreement with the Université Savoie Mont Blanc, contact the international relations department of your home university.
Do you have questions about the steps to take, your accommodation, life in the region?
Consult the practical information
How do I register?

Your registration at the University consists of 4 steps:
a pre-registration via the MoveOnline software, around March for the 1st semester and October for the 2nd semester, before your arrival in France
according to your case, thepayment of the Contribution de Vie Etudiante et de Campus (CVEC)
an administrative registration upon your arrival in France
an educational registration
Your registration step by step:
Contact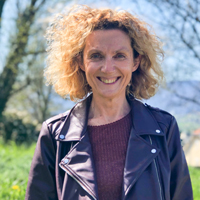 Séverine Quilliet
Coordinator of the Reception and Incoming Mobility Unit,
in charge of exchange students
Mail: incoming.students@univ-smb.fr
Telephone: 04 79 75 85 70
Location:
University Savoie Mont Blanc - International Relations Department
ACCENTS - Building 14 - Jacob Campus
18 rue Jean-Baptiste Richard BP 1104
F- 73011 JACOB-BELLECOMBETTE