Do you have questions about coming to France, about integrating intoUniversité Savoie Mont Blanc, about the steps to take?
Here is some practical information to try to answer them.
Your contacts
Thanks to its Welcome Center, theuniversité Savoie Mont Blanc (USMB) accompanies its international students on their arrival and throughout their stay.
Location: Jacob-Bellecombette campus, building 14.

Opening hours: Monday to Friday from 9am to noon and from 2pm to 5pm
Séverine Quilliet
Coordinator of the reception and incoming mobility unit, including exchanges
Contact: incoming.students@univ-smb.fr
Telephone: 04 79 75 85 70
Amandine Bouchet
In charge of welcoming international visitors, especially freemovers and PhD students
Contact: international@univ-smb.fr
Telephone: 04 79 75 91 15
Julie Alvarez
In charge of welcoming and integrating international visitors
Contact: integration.events@univ-smb.fr
Telephone: 04 79 75 84 16
Coronavirus
Survival kit
Université Savoie Mont Blanc : discovery
Learn French
You wish to learn French or improve your knowledge of French.
Join ACCENTS, a language and certification center.
The ACCENTS centre offers French courses (free for exchange students and PhD students).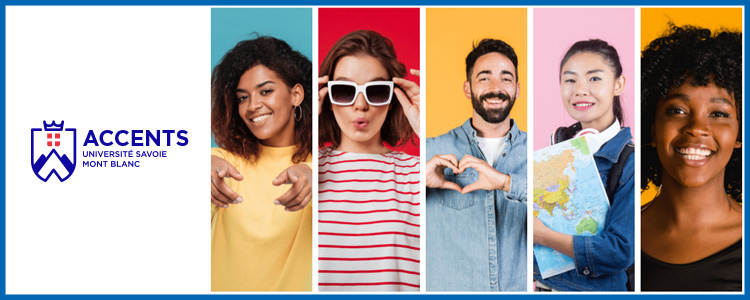 Université Savoie Mont Blanc Integrating
Scholarships and financial aid
Erasmus+ ICM (International Credit Mobility) Grants
International credit mobility is part of the Erasmus+ programme.
It allows incoming students (from institutions with which the USMB has an agreement in the framework of the E+MIC programme) to benefit from a mobility grant.
Eiffel Excellence Scholarships (for Master and PhD students)
USMB Eiffel Scholarships calendar / 2023 session

Launch of the call for applications: mid-October 2022
Deadline for receipt of applications: November 21, 2022
Campus France results announcement: week of April 3, 2023

Contact: international@univ-smb.fr
Explanatory documents :
RULES FOR THE EIFFEL 2023 AWARDS
Once the student's application has been validated by the head of academics or by the laboratory and the thesis director, the online file is created by the DRI and then shared with the candidate and the head of academics who complete it on the dedicated platform.
Financial aid for students is managed by the CROUS:
Scholarships on social criteria
Once you have completed your registration, you can access
social grants
. Go to the dedicated platform for personalised assistance or directly by telephone
09.63.39.19.19
. Knowing that the scholarships depend on your social profile, you will be told which type of scholarship you can apply for and how to access the Crous residence. Please note that these grants are of various kinds, for housing, transport or assistance with everyday life such as taking your driving test with
ornikar
for free learning of the code. Please note that the DSE must be submitted at the beginning of the year to ensure that your file is complete.
National Emergency Fund
Contact the social workers at the university
Partial exemption from the differentiated tuition fees applicable to certain students on international mobility for the academic year 2021-2022

(Deliberation of the Board of Directors of theUniversité Savoie Mont Blanc N°2020.12.08-5.2.4 of December 8, 2020)
The Board of Directors ofUniversité Savoie Mont Blanc has approved a partial exemption from the differentiated registration fees for international students, reducing the amount of their registration fees to the same amount as that paid by French students for the duration of the preparation of the diploma, subject to compliance with the conditions of attendance at classes and examinations as well as the completion of the compulsory internships provided for in the curriculum.

The application for registration at the USMB of the students concerned is equivalent to a request for partial exemption from registration fees.

The partial exemption applies subject to France's European and international commitments and in compliance with any agreements entered into by the establishment.
Consular procedures
Students from the European Union (EU):
An identity card is sufficient.
Non-EU students: All foreign nationals must have a passport issued in their own country to enter France.
Make sure that your passport and/or identity card are valid for the duration of your stay !!!
Before you leave
The French embassy or consulate in your country of origin will issue you a visa. Please note that no regularization can be done in France.
Obtaining a visa is a compulsory formality for all foreigners, except for nationals of countries :
European Free Trade Association: Iceland, Liechtenstein, Norway, Switzerland

other: Monaco, Andorra
Several types of visa can be issued for studies, academics or internships in France.
When you arrive in France, remember to have your study visa validated
Students from outside the European Economic Area must be in possession of a "long stay" visa valid for residence. Within 3 months of your arrival in France:
You must have it validated online.
Warning: It will be impossible to regularize your situation once in France if you have a short stay visa (tourism). Find out more BEFORE you leave!
When you arrive in France, the procedure for obtaining a residence permit is carried out at the prefecture.
Campus France tutorial / video: Applying for and renewing residence permits (FR version),(EN version),(ES version)
Housing
Health
Common provision for all students, regardless of their country of origin.
This is an optional health insurance scheme if you wish to supplement the reimbursements provided by social security.
You can join the complementary health insurance of your choice (a student mutual insurance company, your parents' mutual insurance company, another complementary organisation, etc.). The level and nature of benefits provided by complementary health insurance vary according to the contract.
Student jobs
Arrival and discovery
Arrival by plane
The nearest airports are Geneva and Lyon.
There are shuttle buses between these airports and the towns of Annecy and Chambéry: www.altibus.com
Geneva Airport
Geneva airport is linked to the "Genève-Cornavin" railway station and the bus station by a regular train and coach service. There are several connections per day with Annecy and Chambéry.
Lyon Airport
Few trains stop at the airport station; however, the Tram-Express connects the airport directly to Lyon Part-Dieu station from where you can catch a bus or train (frequent departures) to Annecy and Chambéry.
Arrival by train - from Paris

The cities of Annecy and Chambéry are very well connected to Paris by TGV.
You can :
or take a train from Roissy / Charles de Gaulle airport (change at Lyon Part-Dieu station)
or go to the Gare de Lyon (located in downtown Paris) to take a direct train to Annecy or Chambéry.
Welcome to Chambéry and Annecy
Campus France brochure in French, English, Spanish

Chambéry
The historic capital of Savoie, the city of Chambéry has 56,000 inhabitants. At the gateway to the Alps, it benefits from an excellent geographical location, between lakes and mountains.
Thanks to its numerous infrastructures (theatre, cinemas, concert hall, media library, Eurâka gallery, Dukes of Savoy castle, etc), it has a rich cultural and artistic heritage.
Chambéry Town Hall
Chambéry Tourist Officeism of Chambéry
Annecy
Located in the Northern Pre-Alps, the city of Annecy has a population of 50,000. Nicknamed the " Venice of the Alps " because of the small bridges spanning the three rivers that run through its old town, this tourist and industrial centre is distinguished by its large lake. Its castle, its Palais de l'Ile and its Conservatory of Art and History are all sights to be discovered.
Annecy town hall
Annecy and its lake tourist office
What to discover in the area?
Aix-les-Bains / Lac du Bourget
The cities of Grenoble, Lyon, Geneva and Turin
Chartreuse Nature Park
Bauges Massif Nature Park
Vanoise Park
Testimonials
Anke, Thomas More Mechelen-Antwerpen, Antwerp, Belgium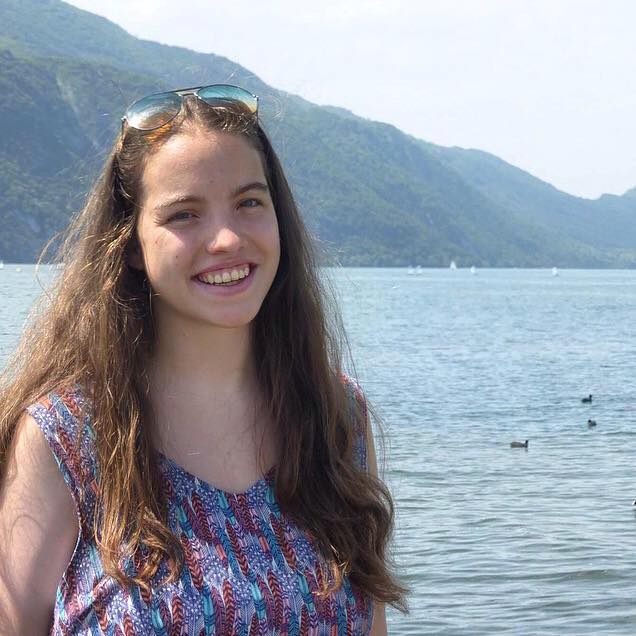 "I am very happy that I chose to study in Chambéry for a semester.
This adventure has given me the opportunity to progress in French and English. I had a lot of experiences, I learned to go beyond my limits, I made international acquaintances.....
The teachers and classmates were very kind and helpful.
I also liked the location of the university, because there is an incredible view of the city of Chambéry, which is located between the mountains. The university is only about 20 minutes walk from the tourist centre.
There is a lot to do in and around Chambéry, whatever the weather or time of day!
I was also lucky enough to have this experience in Savoie, a very impressive region!
I am very grateful for this incredible and unforgettable experience. CHAMBÉRY, JE T'AIME!"
Marc, Ecole de Technologie Supérieure (ETS), Montreal, Quebec, Canada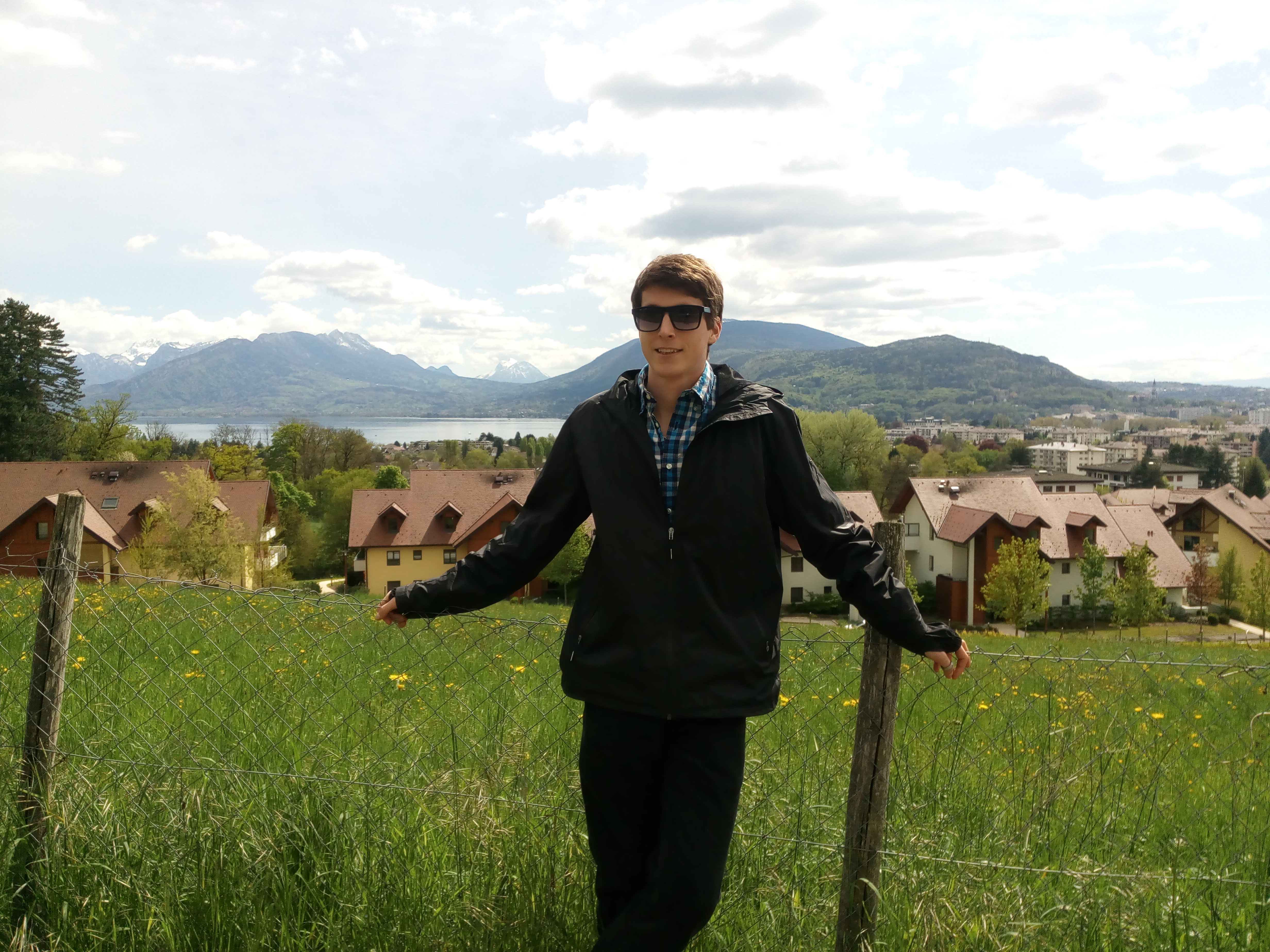 As soon as I arrived at Polytech Annecy-Chambéry, I was very well received and I do not regret my choice of university. It is located on two sites, one of which is close to Annecy with its wonderful lake and a train station, making it easy to travel on weekends or holidays. At Polytech, there are university residences close to the course building. The students at this university are very friendly. If you have the chance to study abroad, do not hesitate!
Fabian, Hochschule Magdeburg-Stendal (FH), Magdeburg, Germany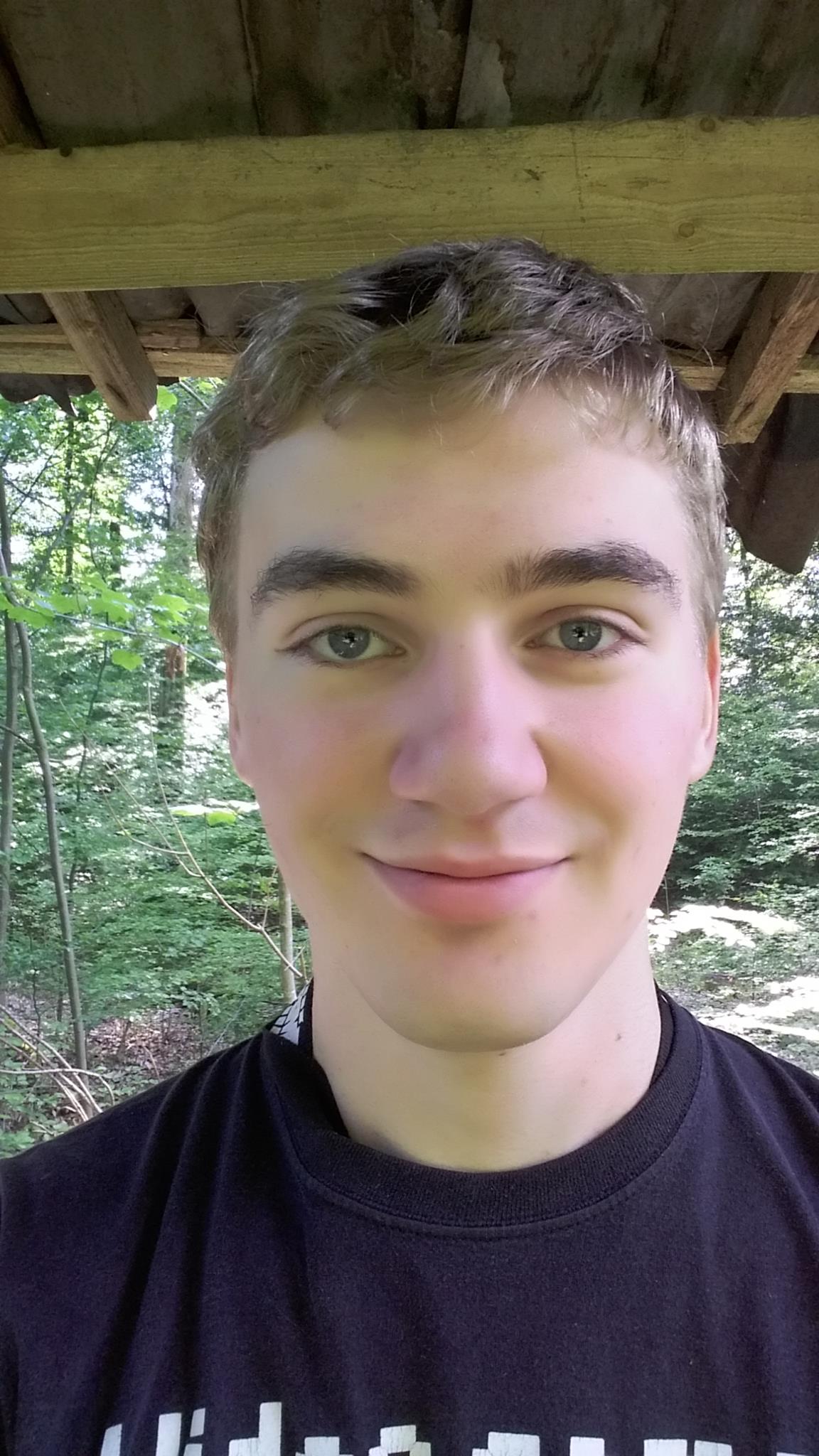 The best thing about Chambéry is of course the landscape. It is beautiful to see and even better to do activities in. There are beautiful paths, and paths for hikers. There are even places for 
parachuting. The university is located on the side of a mountain and is surrounded by nature. In this environment, it is a pleasure to study and also to enjoy it during the breaks. You should not forget to have fun during the semester, even if you like forests and mountains like me. It is also possible to enjoy the nightlife for those who prefer it.
There is a wide variety of courses at the university. The LEA courses I took were mostly interesting and the teachers were nice. The administration is very helpful in case of problems to solve any difficulties (because if you are a foreigner the paperwork can be annoying).